Presentation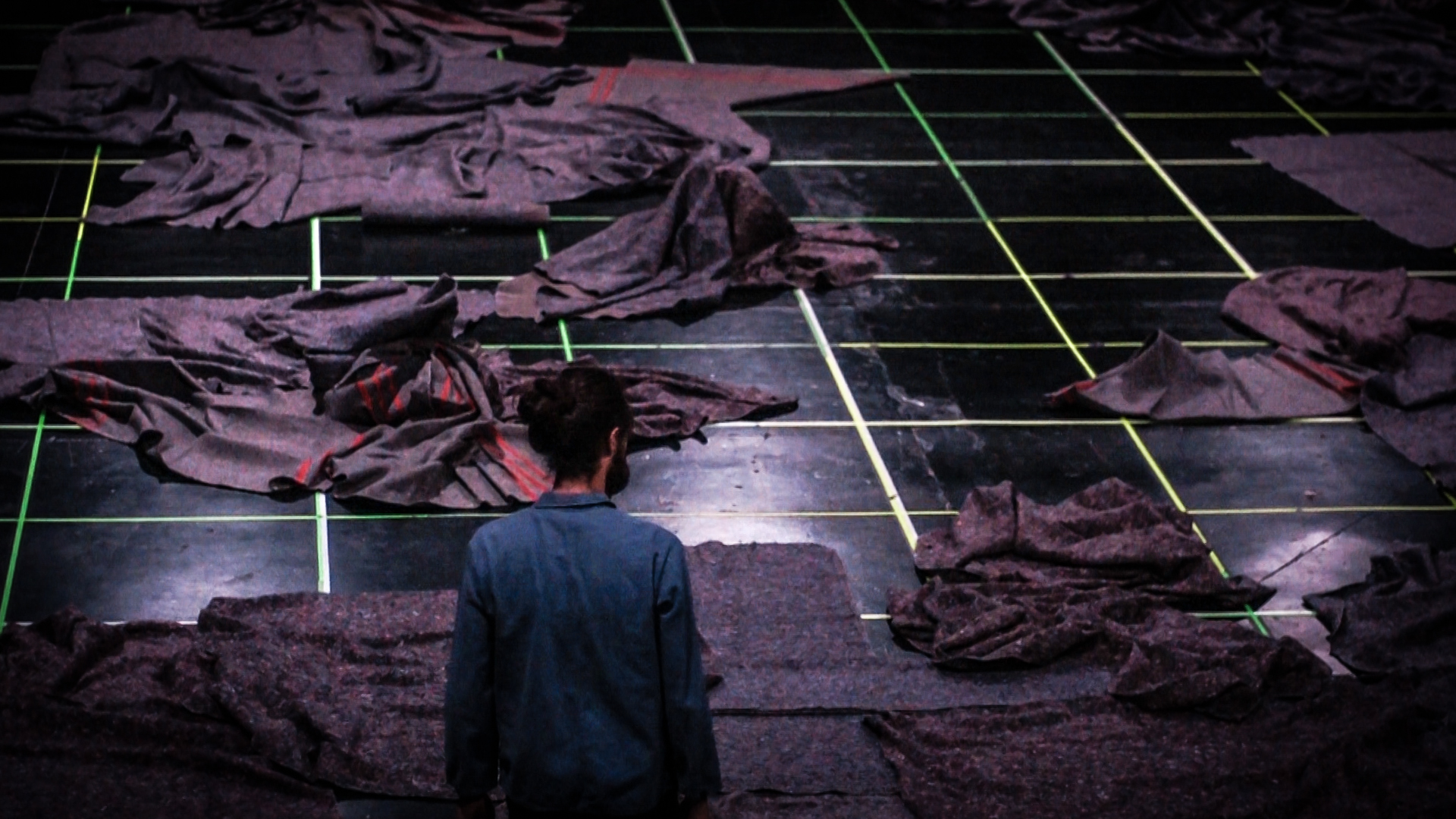 © Cindy Sechet
Boundary Games
by Léa Drouet
With Boundary Games Léa Drouet returns to the stage that she transforms into a perimeter of play and experimentation for her 6 performers. Like a social laboratory, the piece tests the process of making and dissolving groups. Infinite (re) arrangements of bodies, sounds and scenographic elements define new social rules as alternatives to the principles of inclusion and exclusion. Boundary Games shatters the "us / them" binary division, to which our relationship with the other is often reduced. It opens a new trading area. How will we circulate in it?
Photos
Teaser
Dates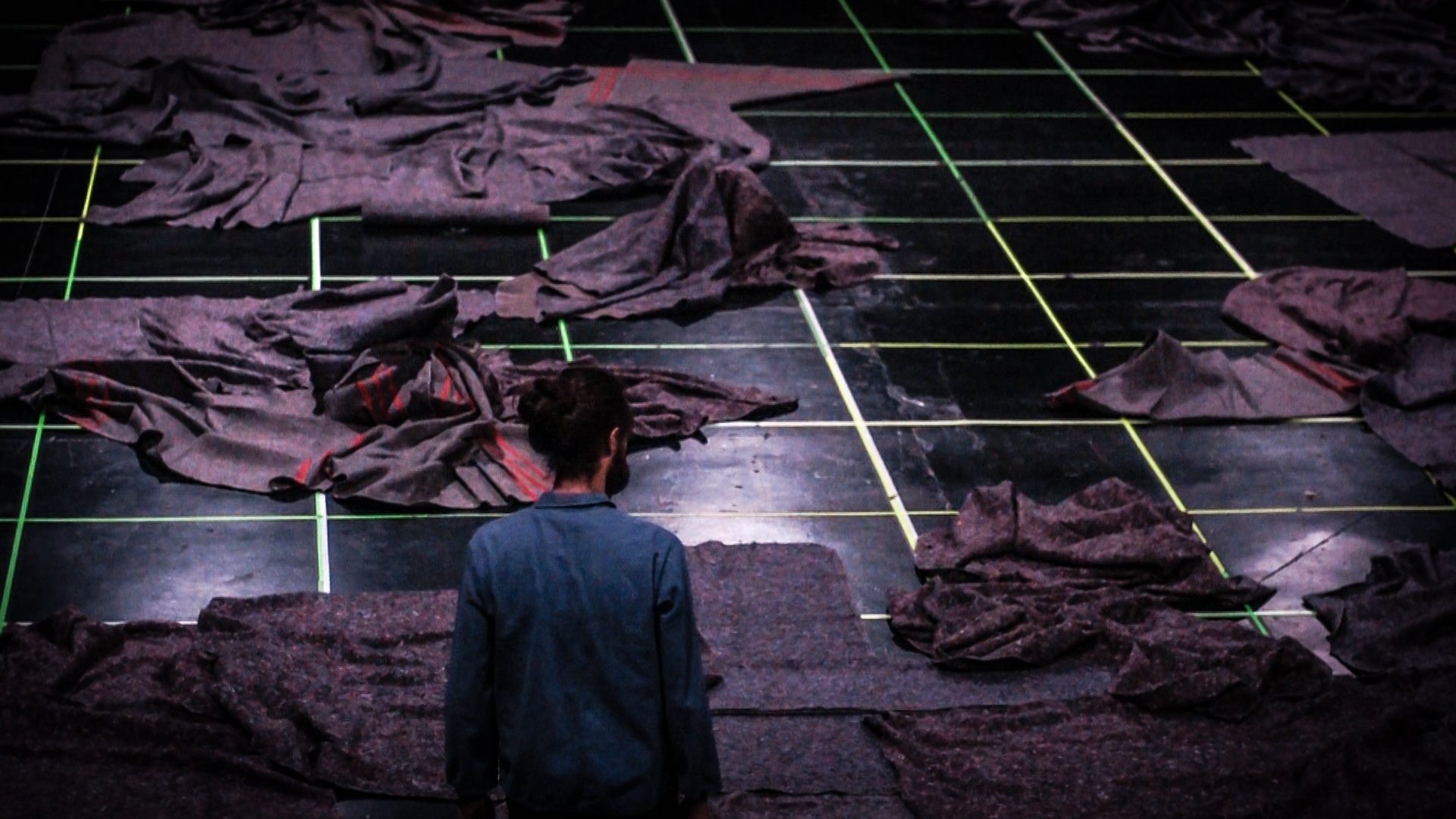 22 – 26 May 2018, Théâtre Les Tanneurs, Brussels, Kunstenfestivaldesarts – PREMIERE
20 – 23 September 2018, Nanterre-Les Amandiers, France – FRENCH PREMIERE
9 & 10 October 2018, Festival Actoral, Marseille, France
21 March 2019, Performatik, Kaaitheater
Credits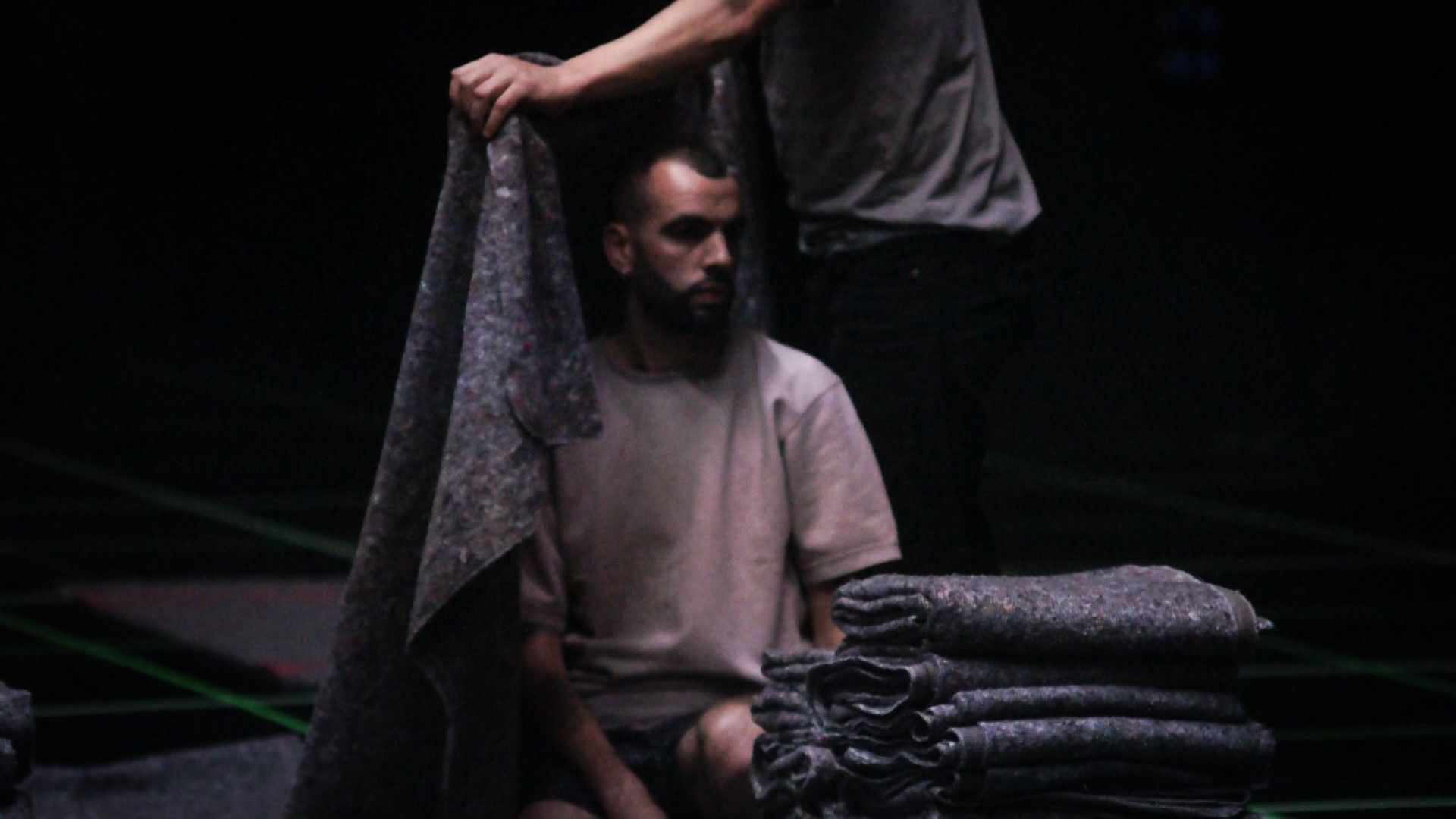 © Cindy Sechet
With
Frédéric Bernier, Madeleine Fournier, Catherine Hershey, Simon Loiseau, Marion Menan & Bastien Mignot.
Light & scenography
Gaëtan Rusquet
Sound
Yann Leguay
Dramaturgy
Camille Louis
Assistant director
Laurie Bellanca
Light & technical director
Grégory Rivoux
Hypnosis training
Marie Lisel
Production Manager
France Morin / AMA
Production Vaisseau
Coproduction Kunstenfestivaldesarts, Théâtre Les Tanneurs, Nanterre-Amandiers, Charleroi danse, Coop asbl
With the help of Actoral – Festival & Bureau d'accompagnement d'artistes
Residencies Kunstencentrum Buda, La Bellone House of performing Art, Montevideo
With the help of Fédération Wallonie-Bruxelles, Service du Théâtre, de Wallonie-Bruxelles Théâtre/Danse, de Shelterprod, Taxshelter.be, ING and Tax-Shelter of federal Belgian government
Reviews
Excerpt from the unpublished text "Hello to you, oh my brother" by Sylvia Botella, June 2018.
"We have to mention the virtuoso Boundary Games, perhaps one of the most subversive pieces performed at Kunstenfestivaldesarts. Dealing with the fragile beat of life, which palpitates in the creases and folds of a blanket, seems to be the only thing of interest to Léa Drouet. She sees her show Boundary Games as a performance but also as a texture associated with a scarcity of means. On the emptied stage, she creates a colourless world seen through the gestures of men and women who crumple and then smooth out blankets, during which throbbing sounds sometimes burst out, disconnected from the surrounding reality. Léa Drouet takes performers to the highest level, making their power of action something unique but very real, provoking an attention, a responsibility that remains fixed in your skull for a long time. And which precipitates our thinking in the face of stupidity. What could be more intelligent than to give spectators the urge to lose themselves in a place of decline, in the breathing of an entire world that is forbidden by numb policy? In Boundary Games, we are raised by the gesture of the other."
Léa Drouet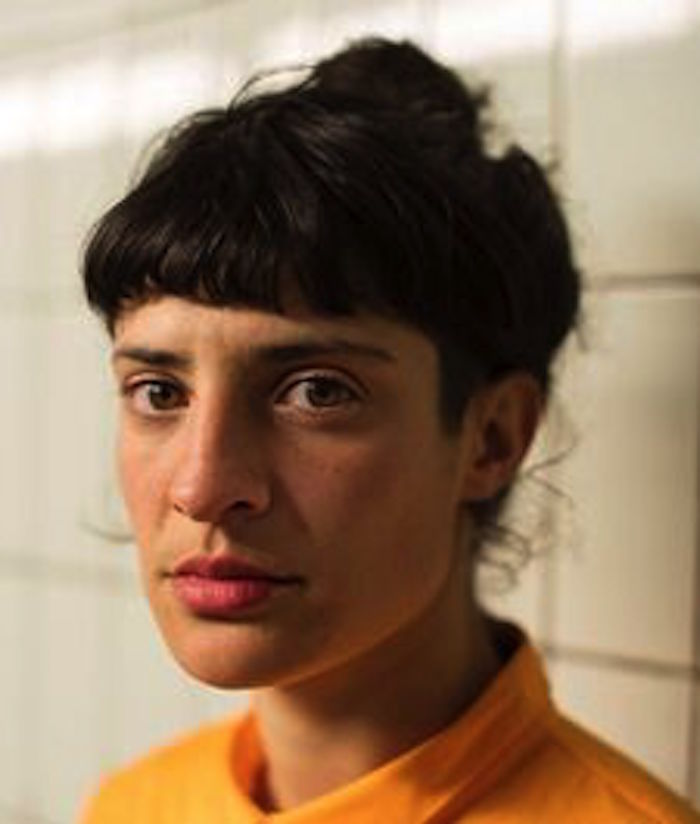 Léa Drouet
Stage director, Actor
Léa Drouet (1982, Villeurbanne, France) is a director and actress. She has a degree in stage direction from the Institut National Supérieur des Arts de la Scène de Bruxelles (I.N.S.A.S.), and has been living and working in Brussels since 2010.
Her work takes different forms and flows between installation, theater and performance. She founded VAISSEAU in 2014, a production house that tries to adapt to already existing styles and formats and to those still to come.
Despite the diversity of styles, a constant interest in certain questions is clearly perceptible. What is a group? What is the aesthetic of these diverse human organizations? How can we address this in the realms of the senses, sounds, bodies and material matter? How to share aesthetic experiences that translate these different relational organizations?
As she is closely involved in the alternative music scene in Brussels, Léa often collaborates with a range of these musicians. She also likes to surround herself with artists who combine several disciplines, such as actors/dancers/performers, visual/writers, etc.
0&, was presented during the edition 2014 of Festival XS in Théâtre Nationale in Brussels and was created in collaboration with Clément Vercelletto. The performance gathered a set of 20 performers for a tape-recorders concert. Several versions of this spatialized chorality was presented later at the invitation of Kunstenfestivaldesarts in Bruxelles-Congrès train station (Derailment, 2015) and in Paris, in Palais de Tokyo, in the frame of the event "Indiscipline" (Tape ensemble, 2016).
"Wo aber Gefahr ist, wächst das Rettende auch" was presented at Les Brigittines skatepark as launching event of the Kunstenfestivaldesarts in 2016. The event was built in collaboration with users of the skatepark around the concept of risk-taking and the accident, and was organised around interviews with three young skaters about their injuries and their relationship to risk, and the installation of a circle of fire in which skaters attempted dangerous figures in public.
Léa was invited in May 2017 by Camille Louis (philosopher and playwright, member of the kompost collective) in Athens as part of the night of aesthetics organized by Goethe Institut and Institut Français. She works on this occasion on a performance installation in the form of a free game called "Squiggle", a verbal and sculptural conversational situation in the public space.
Her last creation, Boundary Games, was created in May 2018 at Théatre Les Tanneurs as part of the Kunstenfestivaldesarts. This stage form offers the public a spatial and sound experience of composition and decomposition of ensembles by varying situations related to organization or group dynamics.
Léa Drouet – Boundary Games