Presentation
Vertiges
by Guilhem Chatir
Photos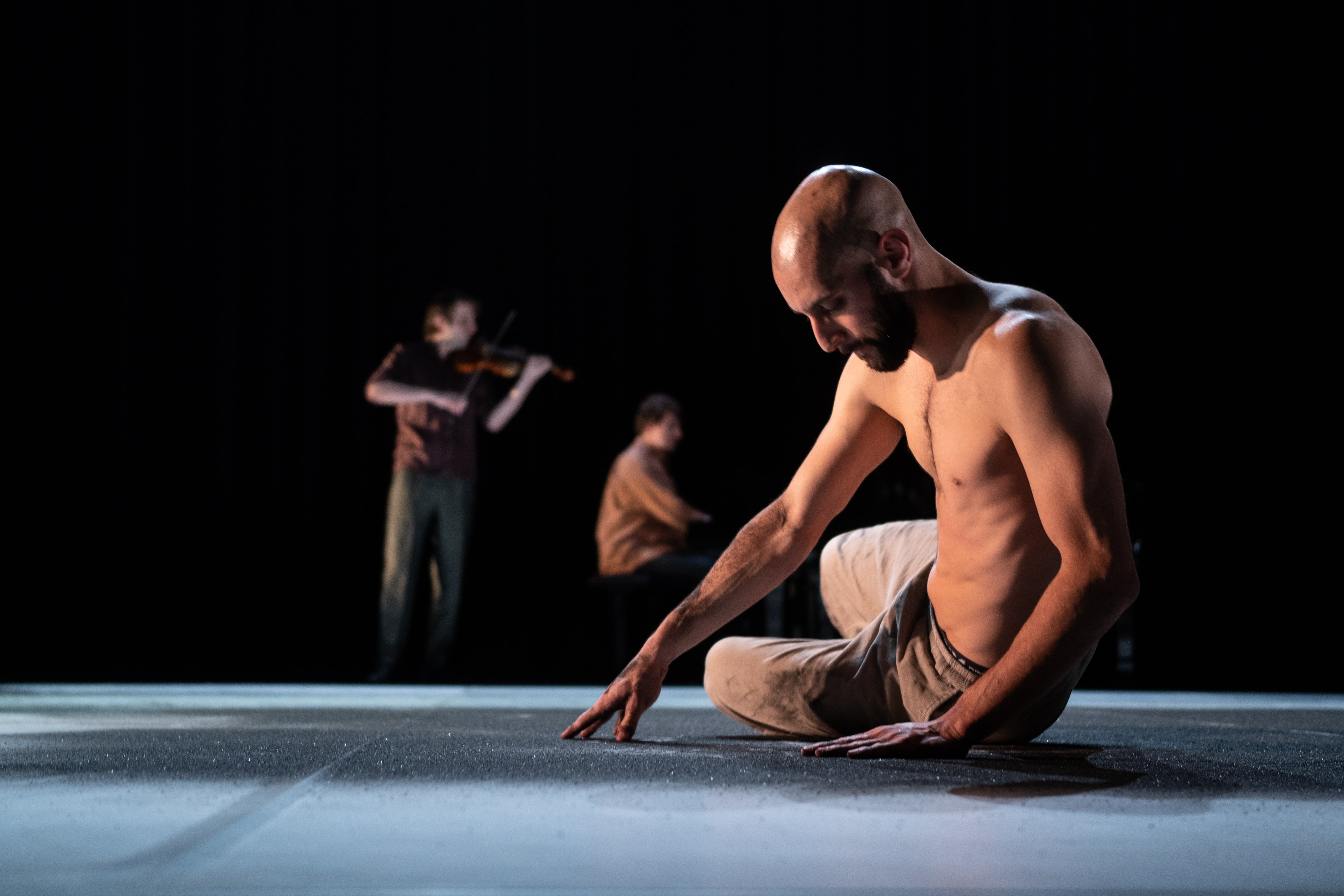 Teaser
Dates
12,13 November 2021, C'est Central, La Louvière (BE)
10 December 2021, C'est Central, La Louvière (BE)
24, 25, 26 December 2022, Les Brigittines / In Movement Festival, Brussels (BE)
22 April 2022, Centre Culturel Rixensart (BE)
29 May 2022, Festival Sola, Contemporary Museum of Belgrade (RS)
29, 30 September 2022, Centre Culturel Engis (BE)
Crédits
Concept, choreography, interpretation
Guilhem Chatir
Music
David Petrlik, Philippe Hattat
Choreographic assistance
Inês Carijó
Costumes
Anne-Catherine Kunz
Scenography
Jean Marcouiller
Light
Jérôme Dejean
Sound
Alex Fostier
Technical direction
Michaël Gits
Outside view
Thomas Birzan, Margarida Marques Ramalhete
Delegate production
Central
Distribution
Arts Management Agency
Coproduction
Central, Charleroi danse, CCN2 – Centre chorégraphique national de Grenoble, LiFE – Centre d'art contemporain Saint-Nazaire
With the help of
La Manufacture Aurillac, Central, Charleroi danse, Montpellier danse, CENTQUATRE-Paris
Presse
"La danse de Guilhem Chatir entre en dialogue avec la deuxième Partita de Bach dans Vertiges : tension et relâchement intimement mêlés dans une sobre puissance."
Marie Baudet, La Libre, 26 mars 2022
Guilhem Chatir
Guilhem Chatir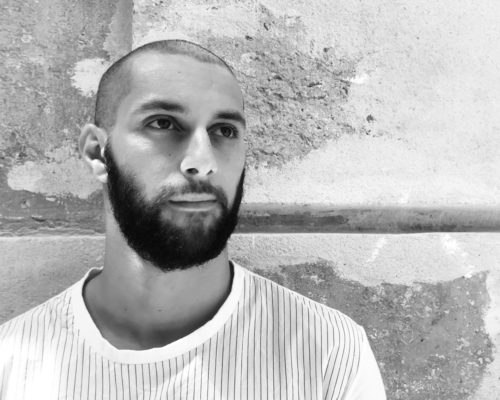 Guilhem Chatir was born in Toulouse. He started training in Hip Hop and circus
which led him to the Conservatoire à Rayonnement Régional de Toulouse. In 2010, he entered the Conservatoire National Supérieur de Musique et de Danse de Paris.
In 2013, he joined Anne Teresa de Keersmeaker's school P.A.R.T.S. In 2015, he started working with Wim Vandekeybus' company Ultima Vez in the revival of What the body does not remember and on the revival of In spite of wishing and wanting. In 2017, he initiated a collaboration together with Lali Ayguade on the piece Here. In November 2018, he started working with Yoann Bourgeois for his new creation Requiem. In February 2019, he started the new creation of Anton Lachky, Ludum. In January 2020, he started to work for Akram Khan dance company for the new creation of the solo Chotto Xenos.
In August 2020, he started his new creation Vertiges with the violonist David Petrlik and the pianist Philippe Hattat.
Guilhem Chatir – Vertiges