Presentation
TAMANEGI
by Ikue Nakagawa
This project starts with a drawing I made when thinking about my father who was struggling with his illness and the family members who stayed with him and surrounded him in the best way possible. TAMANEGI means "onion" in Japanese. At that particular moment, I drew my family as an onion, as if the onion represented the structure of family relationships.
From a common root, a bulb emerges whose layers expand but grow in the same direction. Each layer gradually moves further away from the centre and protects the other layers, down to the very smallest, which renews the heart of the structure. Just like a family where the oldest members protect the youngest. In the same way, the thinning of the onion's skin as it grows is similar to the way we become weaker and weaker as we age. There is one aspect in particular that interests me a lot and that I can't translate into English.
"見守る/MIMAMORU" This word is composed of two kanji (ideograms):
見る (MIRU) = look, and 守る (MAMORU) = protect.
It is a kind of attention/action that is almost intangible and yet quite concrete and real. An attention one can never be sure of having received, and yet constitutive.
It is typically this kind of invisible and inexpressible activity that governs family ties and which I wish to formulate plastically and share choreographically.
As in my previous show, human-sized effigies will interact with my body, only in this case, to construct a representation of family structures and dynamics; structures in which intertwined lives pre-exist and give way to each other, disappear, and leave traces that subsequent generations reappropriate.
Photos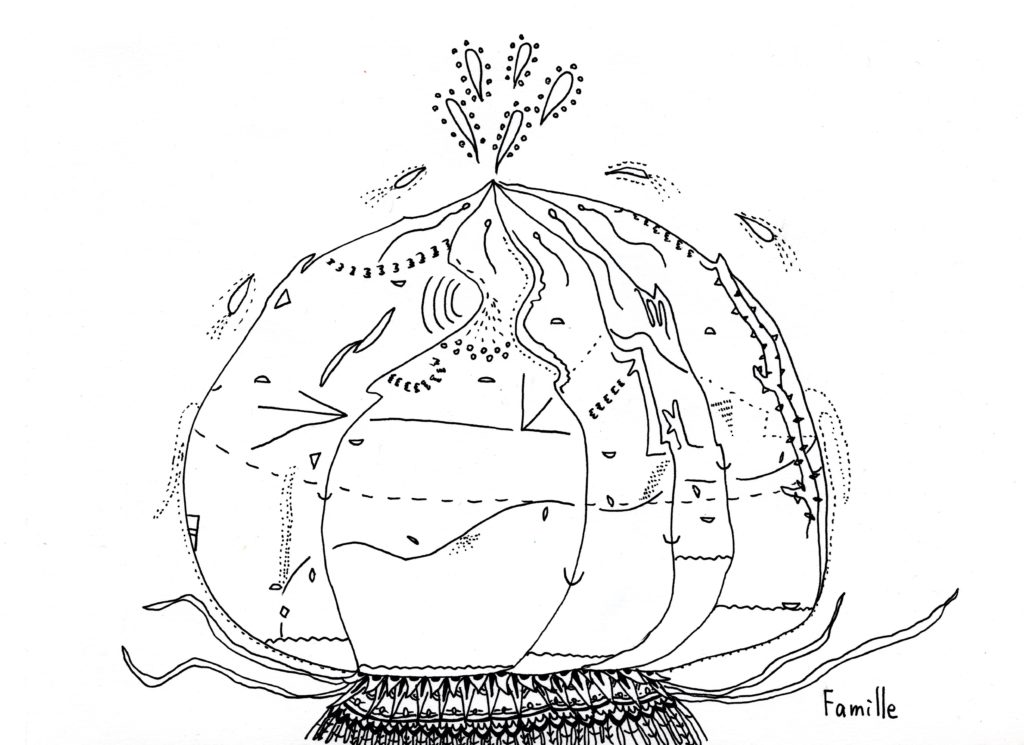 © Ikue Nakagawa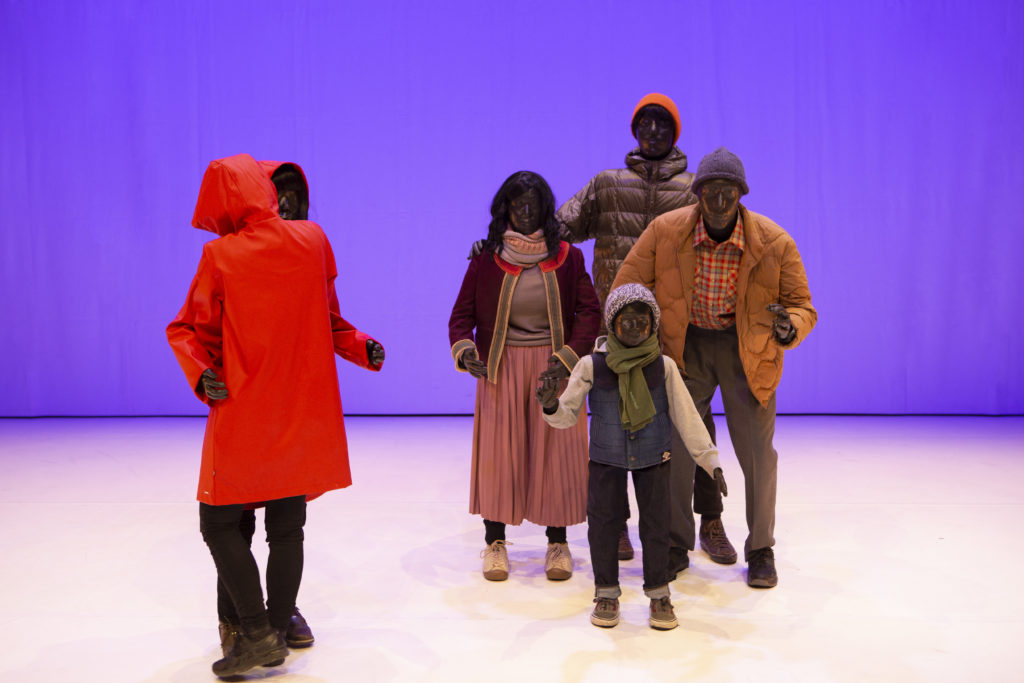 © Nine
Teaser
Dates
Try out (on invitation)
20th January 2022 – La Raffinerie / Charleroi danse, Brussels (BE)
24th February 2022 – CDCN La Briqueterie, Vitry-sur-Seine (FR)
Premiere
24th, 25th, 26th Mars 2022 – Les Brigittines – In Movement Festival, Brussels (BE)
30th November 2022 – Le Vivat – Scène conventionnée d'Armentières (FR)
Credits
Concept, choreography, interpretation
Ikue Nakagawa
Dramaturgy assistance
Lorenzo De Angelis
Lights
Octavio Mas
Scenography
Val Macé
Outside view
Masako Hattori
Music
Patrick Belmont
Production, Distribution
Arts Management Agency (AMA) – France Morin, Anna Six
Coproduction
Les Brigittines, Charleroi Danse, C-TAKT, Le Vivat – Scène conventionnée d'Armentières, La Place de la Danse – CDCN Toulouse/Occitanie
With the help of
Fédération Wallonie-Bruxelles, Wallonia-Brussels International (WBI)
Support
Le BAMP, La Bellone, Le Vivat – Scène conventionnée d'Armentières, La Briqueterie – CDCN Val-de-Marne, La Place de la Danse – CDCN Toulouse/Occitanie, Centre Chorégraphique National de Roubaix / Ballet du Nord, 1x2x3 asbl.
Ikue Nakagawa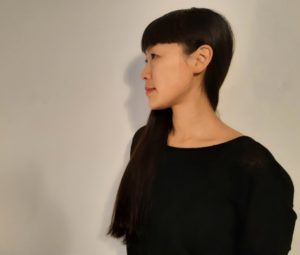 Born in Japan. Ikue Nakagawa studied at the Osaka University of Arts and continued her training at the Centre de Développement Chorégraphique Toulouse/Midi-Pyrénées. As a dancer, she has worked with choreographers as Frank Micheletti (Koko Doko, Mondes Monde, Coupures, Archipelago, Tiger Tiger Burning Bright) and Eun Yong Lee, and as an actress, with director Pascal Rambert (To Lose, Toute la vie, Avant que tu reviennes, Libido Sciendi). She also works in collaboration with Lorenzo De Angelis, Jean-Frédéric Chevalier and Brune Campos. At the same time, she has always had some practice in drawing. In 2018 she started her personal work. She created a trio for Indian dancers YUTEN in 2018, NAKAMI in 2021.
Each of her projects has its origins in her drawing work. Each series gives rise to a scenography that she creates to introduce the body and create a piece.