Presentation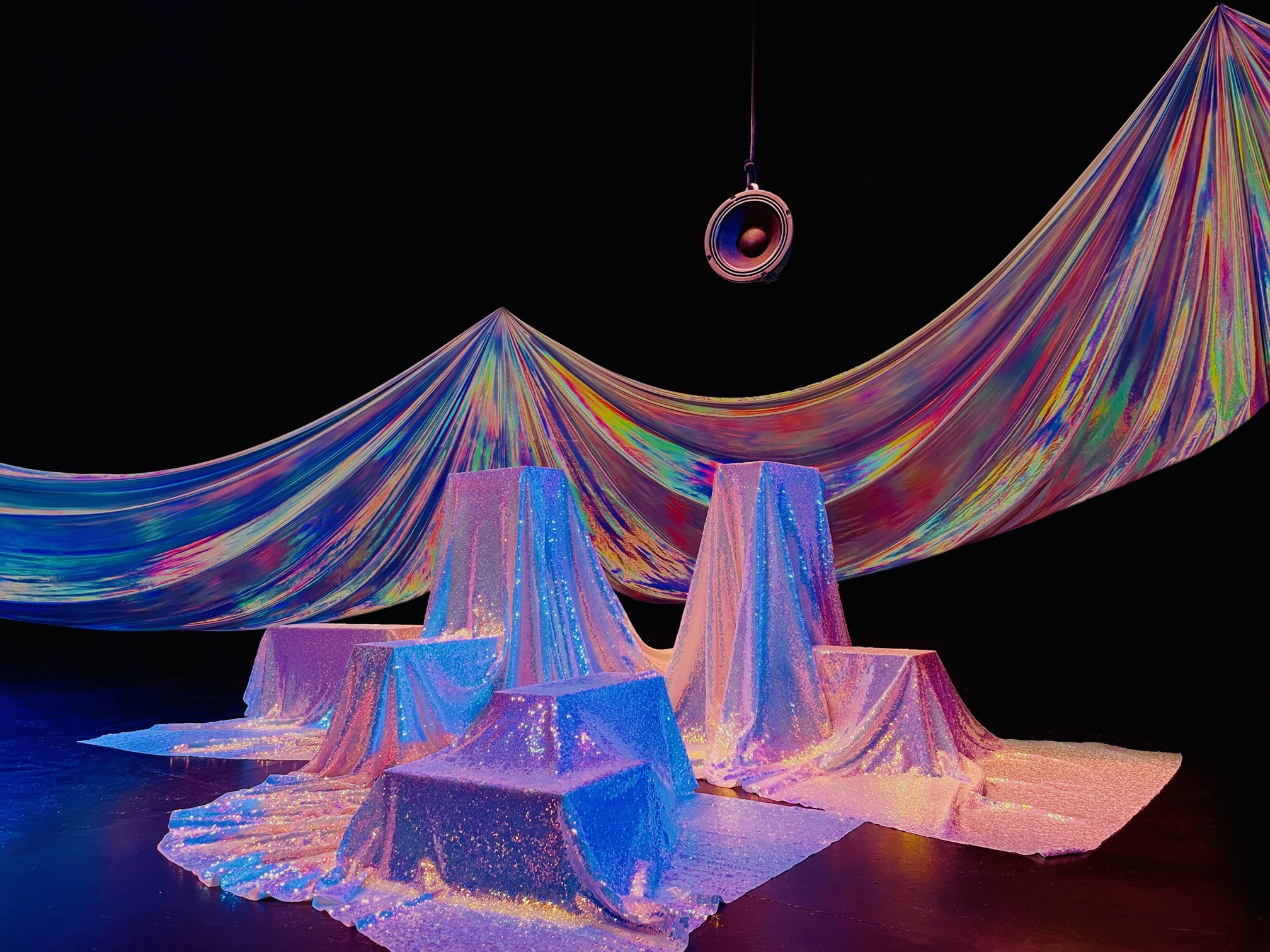 J'ai une épée
by Léa Drouet
Photos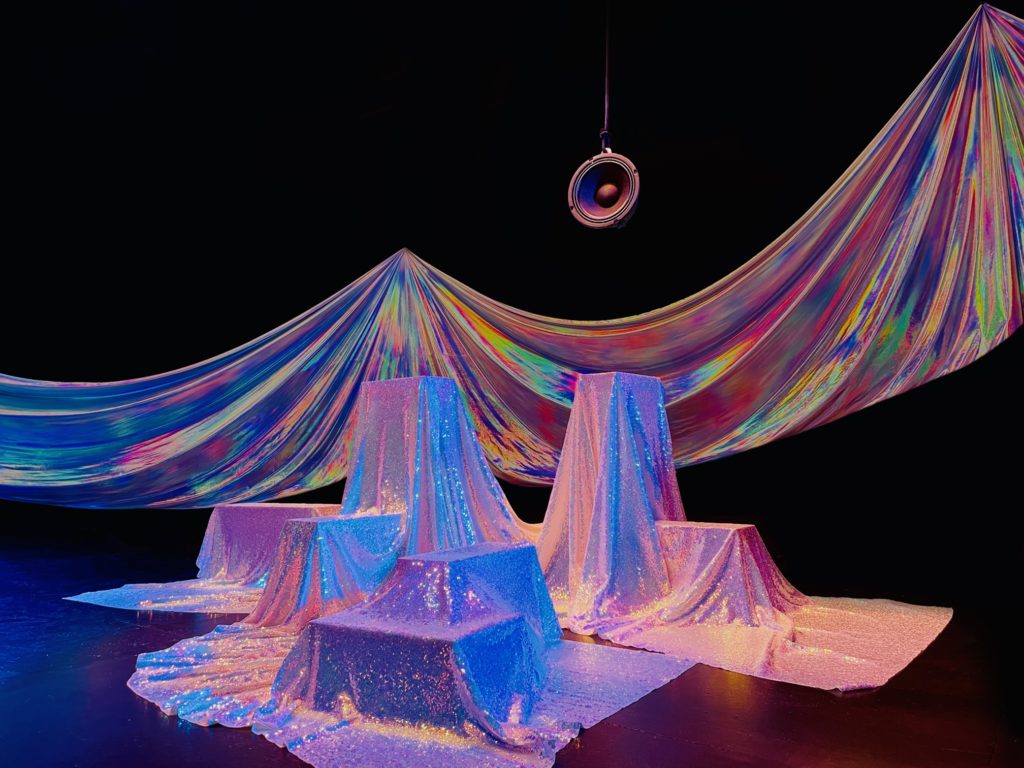 Teaser
Dates
18 > 21 May 2023, Théâtre National Wallonie-Bruxelles in the framework of Kunstenfestivaldesarts |PREMIERE|
Credits
Conception, writing and interpretation Léa Drouet
Dramaturgy Camille Louis
Set design Élodie Dauguet
Original music Èlg
Lighting design Nicolas Olivier
Assistant director Marion Menan
Production & distribution Arts Management Agency (AMA) – France Morin, Anna Six
Delegate Production Théâtre National Wallonie-Bruxelles, Vaisseau
Coproduction Kunstenfestivaldesarts, Théâtre National, Théâtre de Liège, Le Maillon, Théâtre de Strasbourg – Scène européenne, Mars-Mons Arts de la scène, le Printemps des Comédiens
With the support of Kunstencentrum Buda, La Bellone, House of Performing Art, de Shelter-prod, Taxshelter.be, ING et du Tax-Shelter du gouvernement fédéral belge
With the help of La Fédération Wallonie-Bruxelles, Service Général de la Création Artistique – Direction du Théâtre
Photo : Elodie Dauguet
Léa Drouet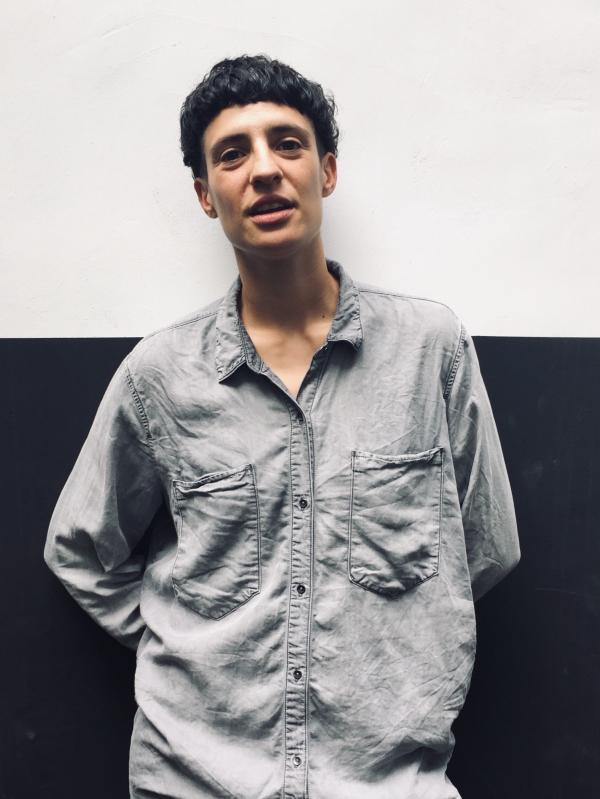 Léa Drouet
Léa Drouet (1982, Villeurbanne, France) is a director and actress. She has a degree in stage direction from the Institut National Supérieur des Arts de la Scène de Bruxelles (I.N.S.A.S.), and has been living and working in Brussels since 2010.
Her work takes different forms and flows between installation, theater and performance. She founded VAISSEAU in 2014, a production house that tries to adapt to already existing styles and formats and to those still to come.
Despite the diversity of styles, a constant interest in certain questions is clearly perceptible. What is a group? What is the aesthetic of these diverse human organizations? How can we address this in the realms of the senses, sounds, bodies and material matter? How to share aesthetic experiences that translate these different relational organizations?
As she is closely involved in the alternative music scene in Brussels, Léa often collaborates with a range of these musicians. She also likes to surround herself with artists who combine several disciplines, such as actors/dancers/performers, visual/writers, etc.
0&, was presented during the edition 2014 of Festival XS in Théâtre Nationale in Brussels and was created in collaboration with Clément Vercelletto. The performance gathered a set of 20 performers for a tape-recorders concert. Several versions of this spatialized chorality was presented later at the invitation of Kunstenfestivaldesarts in Bruxelles-Congrès train station (Derailment, 2015) and in Paris, in Palais de Tokyo, in the frame of the event "Indiscipline" (Tape ensemble, 2016).
"Wo aber Gefahr ist, wächst das Rettende auch" was presented at Les Brigittines skatepark as launching event of the Kunstenfestivaldesarts in 2016. The event was built in collaboration with users of the skatepark around the concept of risk-taking and the accident, and was organised around interviews with three young skaters about their injuries and their relationship to risk, and the installation of a circle of fire in which skaters attempted dangerous figures in public.
Léa was invited in May 2017 by Camille Louis (philosopher and playwright, member of the kompost collective) in Athens as part of the night of aesthetics organized by Goethe Institut and Institut Français. She works on this occasion on a performance installation in the form of a free game called "Squiggle", a verbal and sculptural conversational situation in the public space.
Her creation, Boundary Games, was created in May 2018 at Théatre Les Tanneurs as part of the Kunstenfestivaldesarts. This stage form offers the public a spatial and sound experience of composition and decomposition of ensembles by varying situations related to organization or group dynamics.
As a continuation of this project, she led workshops at Hauts-de-Seine prison in France, then at MAC VAL.
In the autumn of 2019, Léa created Hostilités pour l'Objet des mots (Hostilities for the Object of Words) for Festival Actoral and SACD. Written by Adeline Rosenstein, and the fruit of their collaboration, the piece tackles the question of violence and its contemporary forms. At the intersection of stage, sound and text, this installation does not offer
a definition of "violence" but rather one of the layers of expression for this complex metamorphic reality.
In June 2020, Léa Drouet became the new artistic theatre coordinator of Atelier 210 in Brussels.
She created the piece Violences in September 2020, (Festival Actoral, Nanterre- Amandiers, Kunstenfestivaldesarts, Charleroi danse).
Léa Drouet – J'ai une épée