Presentation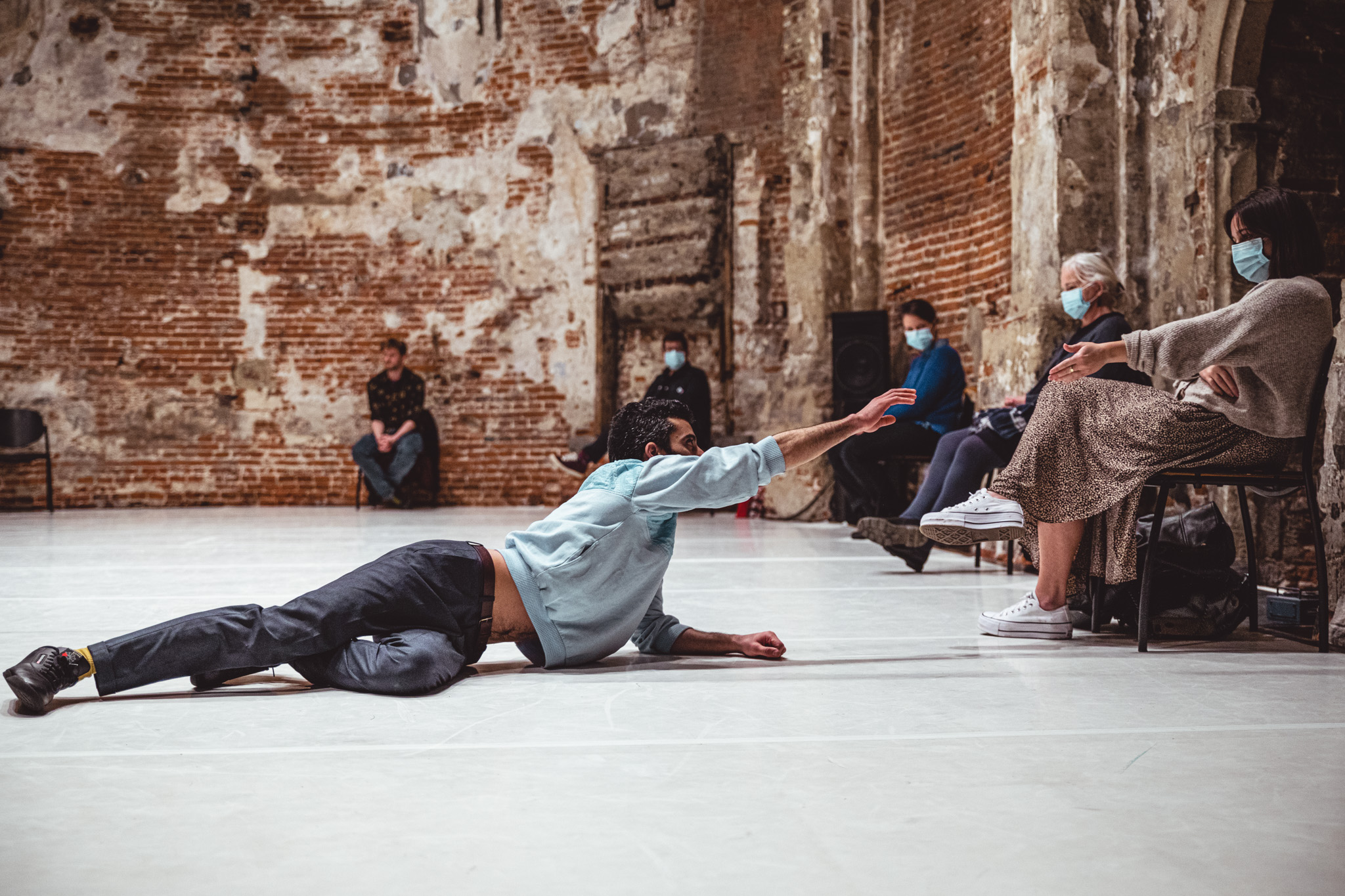 photo : Michiel-Devijver
Lost and isolated by our smartphones and other electronic devices, we lose touch with each other. Division has become the language of our time. Is it still possible to be united, to be undivided? If only for a short while?
In a refined space, where audience and performers mingle, Meytal Blanaru defies this yawning chasm between us. Bodies are transformed into landscapes and magnetism operates, as in each of her shows.
UNDIVIDED invites us to dream of an island of unity, of intimacy, to rediscover the joy of being together.
Photos
[ngg src="galleries" ids="21″ display="basic_thumbnail" thumbnail_crop="0″]Michiel-Devijver
Teaser
Dates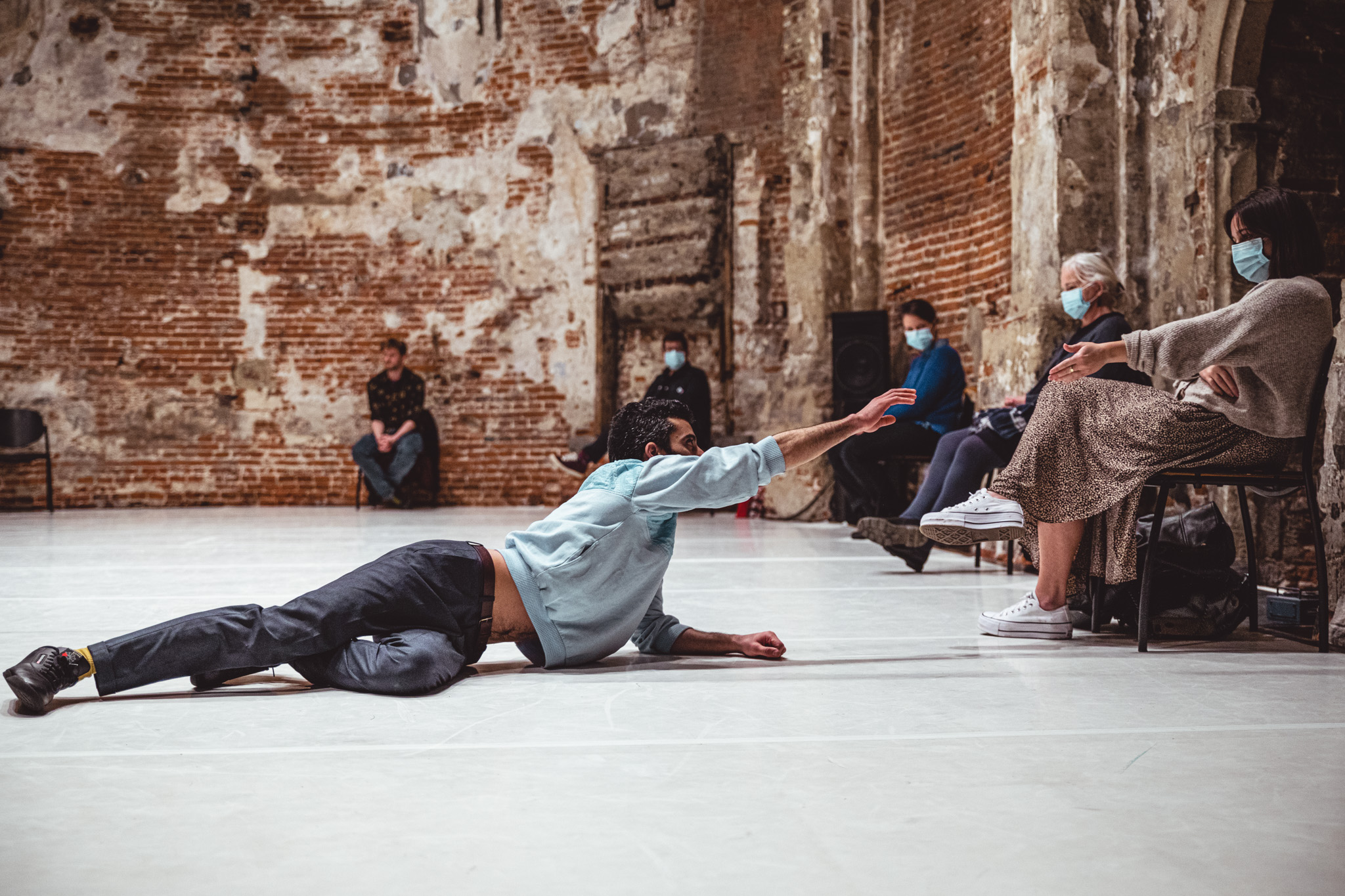 2 July 2021, DANSAND, Ostende (outdoor)
28 September 2021, Théâtre Jean Vilar, Vitry-sur-Seine + La Briqueterie CDCN Val-de-Marne (FR)
7 October 2021,La Manufacture CDCN Nouvelle Aquitaine, FAB (Festival International des Arts de Bordeaux Métropole) (FR)
14 October 2021, Objectifs danse, Les Brigittines, Brussels
26, 27, 28, 29, 30 October 2021, Les Brigittines, Brussels
2, 3 June 2022, CCAM – scène nationale de Vandoeuvre-les-Nancy
Crédits
Concept, choreography & interpretation
Meytal Blanaru
Interpretation
Thomas Coumans, Ido Batash, Folliot Scott, Meytal Blanaru
Live music
Benjamin Sauzereau
Dramaturgy
Olivier Hespel
Production, distribution : Arts Management Agency
Coproduction
Les Brigittines, Charleroi danse, La Briqueterie CDCN du Val-de-Marne, Théâtre Jean Vilar de Vitry-sur-Seine, POLE-SUD CDCN de Strasbourg, KAAP, Centre Culturel André Malraux – Scène nationale de Vandœuvre-Lès-Nancy, Touka danses CDCN de Guyane, La Manufacture CDCN Nouvelle Aquitaine.
With the help of
Fédération Wallonie-Bruxelles – service de la danse, Wallonie-Bruxelles International, Wallonie-Bruxelles Théâtre / Danse, le Département du Val-de-Marne, la SACD.
Meytal Blanaru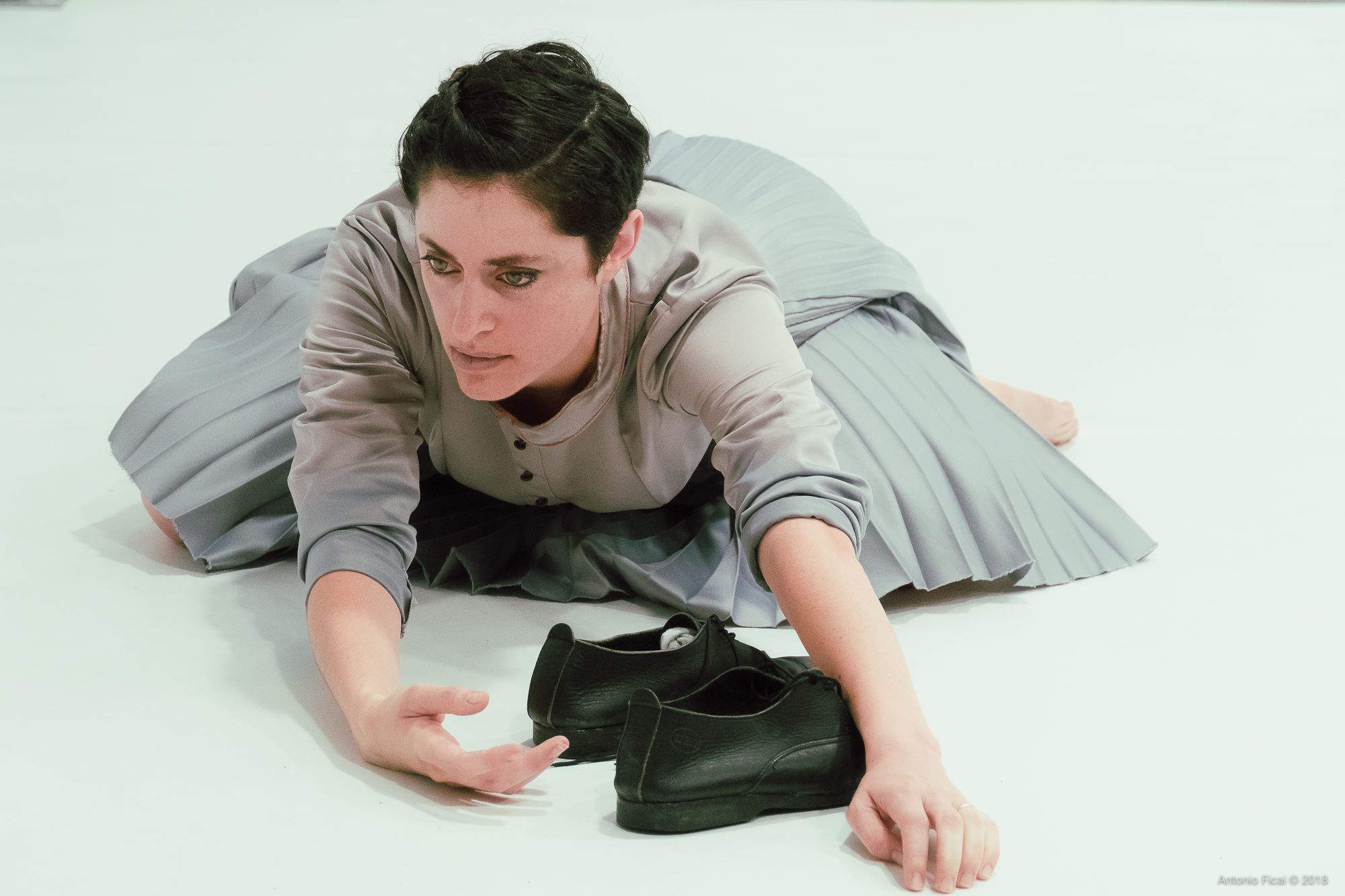 Born in Israel in 1982, Meytal Blanaru is a Brussels based dancer, choreographer and the founder of FATHOM HIGH. Since creating her 1st solo Lilly in 2008, she develops a personal movement research that deeply alters the way she moves and perceives the body. Inspired by the Feldenkrais method, her curiosity to create a fusion between Feldenkrais and dance leads her to slowly build a movement technique which she calls FATHOM HIGH.
In 2011, she creates her second solo AURORA, that is selected to the prestigious AEROWAVES priority list 2015 and tours extensively between 2011 to 2018 across Europe, Asia and the Middle East. In 2014, she assists Damien Jalet in YAMA – a creation for the Scottish Dance Theater. In 2015 she creates SAND, a piece for 10 young dancers, commissioned by the Salzburg Experimental Academy of Dance; Followed by ANITYA, a piece for 8 young dancers, created in 2017, commissioned by DanscentrumJette/Danske platform.
In 2018, Meytal's new group creation WE WERE THE FUTURE is the winner the French CDCN Coprodcution, offering a vast network of theaters in France that support and program the piece for the season 18/19. She then creates HOME, a dance piece for 26 young dancers at the Salzburg Experimental Academy of Dance. Meytal has been invited by the Scottish Dance Theater Company to create a new commissioned piece for the company, due to premiere in August 2020.
As a performer Meytal worked and collaborated with Samuel Lefeuvre/Groupe Entorse, Lisi Estaras/les Ballets C de la B, Damien Jalet/Eastman Dance Company, Roberto Olivan, Clara Furey & Martin Kilvady.
Meytal is also a certified Feldenkrais teacher. She is devoted to the promotion of the Feldenkrais method into the dance community. As a part of this initiative she teaches regularly FATHOM HIGH workshops, with the aim of bringing awareness to the huge potential of Feldenkrais and neuroplasticity when applied in the dance field. She teaches in different companies and schools such as Carte Blanche, The Scottish Dance Theater, Salzburg Experimental Academy of Dance, P.A.R.T.S , Charleroi danse, DanscentrumJette and other schools in Europe, Canada and Israel.
Meytal Blanaru – UNDIVIDED