Presentation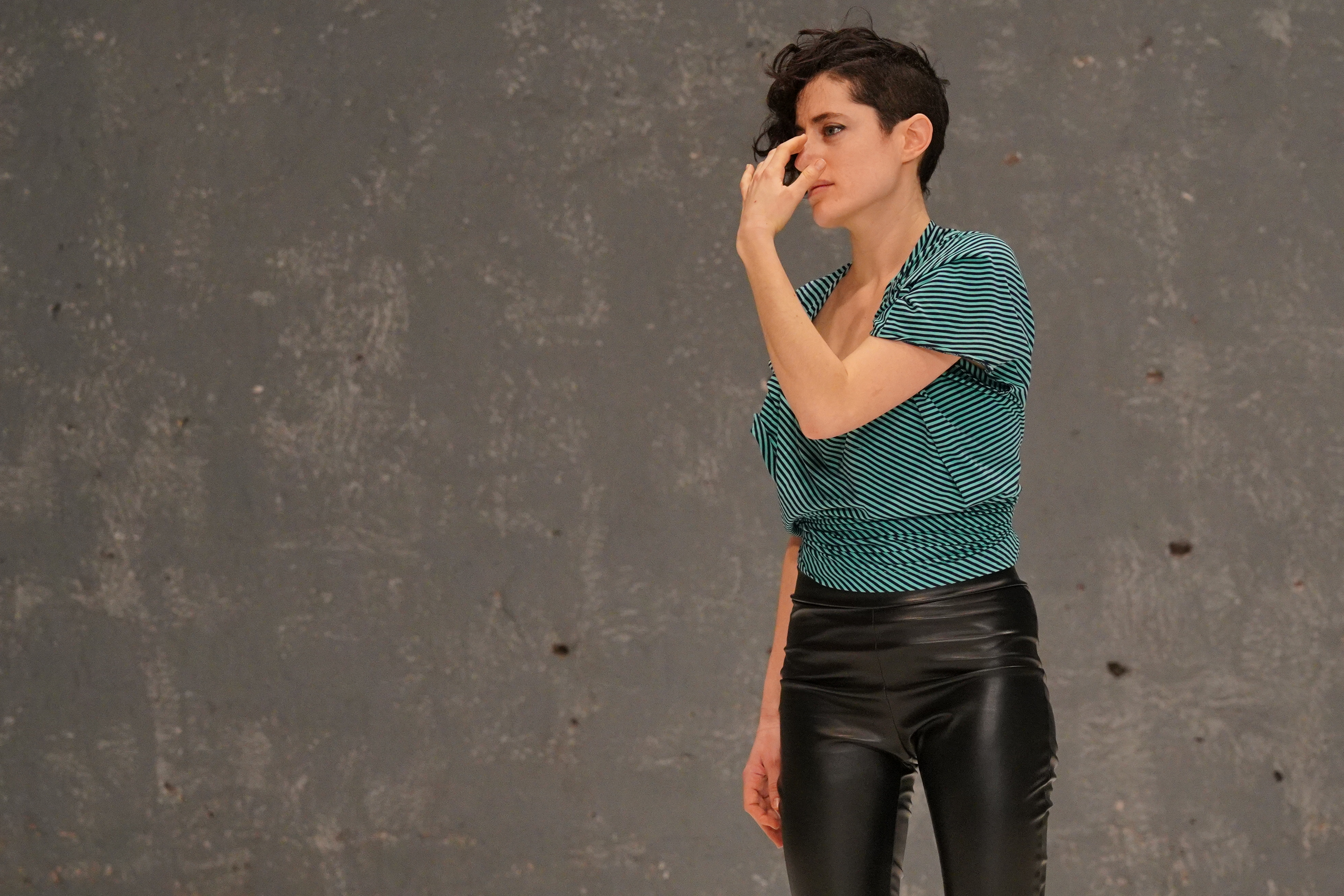 Photo : Pierre Planchenault
My choreographic work has always revolved around one moment in time, a forming memory from my childhood that has always been a strong axis in my life. Everything that I have created until today has always stemmed from that memory in one way or another.
My own personal experience and the realization of how many other people carry similar stories has given me a deep sense of urgency to question gender conformity, the objectification of the female body and the prominence of the 'male gaze' in our culture.
Rain is my search for a perspective that doesn't observe my body through other people's views but my own.
Photos
Teaser
Dates
25.01.2020, Festival Trentre Trentre, France (Avant-Premiere)
26.01.2020, Chambre d'O, CC De Grote Post, Ostende, Belgium (Avant-Premiere)
31.01.2020, Canal, Centre national de la Danse, Pantin, France (Avant-Premiere)
24.04.2020,Les Brigittines, Centre d'Art contemporain du Mouvement de la Ville de Bruxelles, Belgium
9,10.06.2020, Les Rencontres chorégraphiques de Seine Saint-Denis, France
9.07.2020, Tic Tac Art Center, Brussels
25.09.2020, Les Plateaux, La Briqueterie, CDCN du Val de Marne, France
12.12.2020, KAAP, Brugge
23,24.08.2021, Festival international des Brigittines, Brussels
08.10.2021, La Manufacture, CDCN Nouvelle Aquitaine, Bordeaux, France
13,14,15.01.2022 Festival Ecouter/Voir, Tours, France
20,21.01.2022 CDCN Pôle Sud, Strasbourg, France
10.02.2022 Les Hivernales, Théâtre des Doms, France
27,28.01.2023 CDCN Pôle Sud, Strasbourg, France
04.05.2023 Le Bateau Feu, scène nationale de Dunkerque, France
Crédits
Concept, choreography & interprétation
Meytal Blanaru
Original music
Benjamin Sauzereau
Dramaturgy
Olivier Hespel
Production
Fathom High
Distribution
Arts Management Agency
With the support of Les Brigittines, Centre d'Art contemporain du Mouvement de la Ville de Bruxelles
Duration 25 minutes
Meytal Blanaru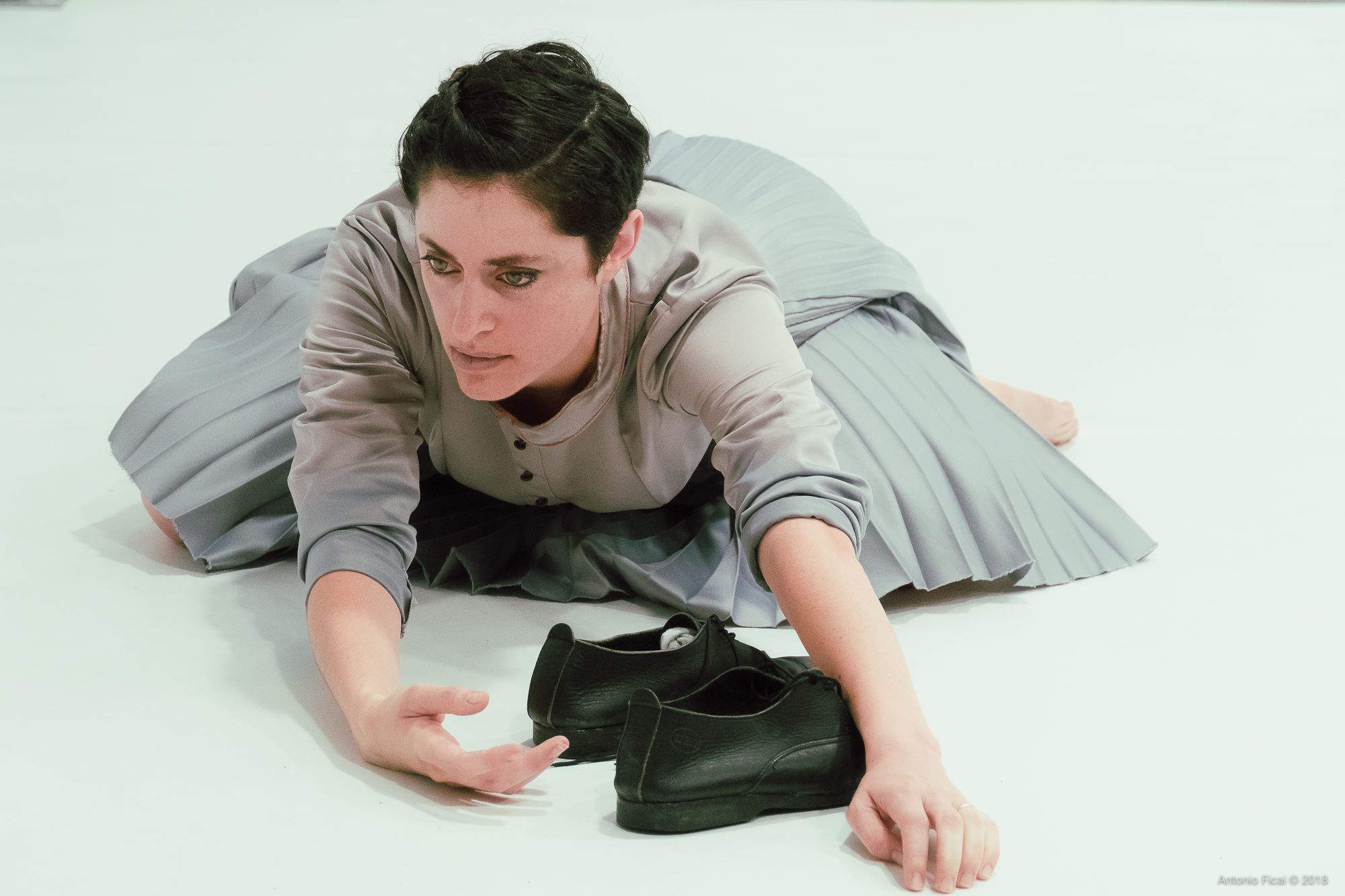 Née en Israël, Meytal Blanaru est un danseuse, chorégraphe basée à Bruxelles. Sa danse est au cœur d'une écoute intérieure, son écriture ténue et délicate est issue du Fathom High, langage authentique qu'elle a créé à partir de sa pratique du Feldenkrais. Elle développe une recherche de mouvement personnel qui modifie profondément la façon dont elle bouge et perçoit le corps. Elle crée notamment les solos Lilly, Aurora (Aerowaves 2015), We were the future (Coproduction des CDCN 2018) et Home, une pièce de danse pour 26 jeunes danseuses de l'Académie expérimentale de danse de Salzbourg.
En tant qu'interprète, Meytal a travaillé et collaboré avec Samuel Lefeuvre / Groupe Entorse, Lisi Estaras / les Ballets C de la B, Damien Jalet / Eastman Dance Company, Roberto Olivan, Clara Furey et Martin Kilvady.
Elle anime régulièrement des ateliers Fathom High dans le but de sensibiliser à la neuroplasticité dans le domaine de la danse. Elle enseigne dans différentes écoles telles que l'Académie expérimentale de danse de Salzbourg, PARTS, Charleroi-danse, DanscentrumJette et d'autres écoles en Europe, au Canada, aux États-Unis et en Israël. En 2020, Meytal est invitée à créer une nouvelle pièce pour la Scottish Dance Theatre.