Presentation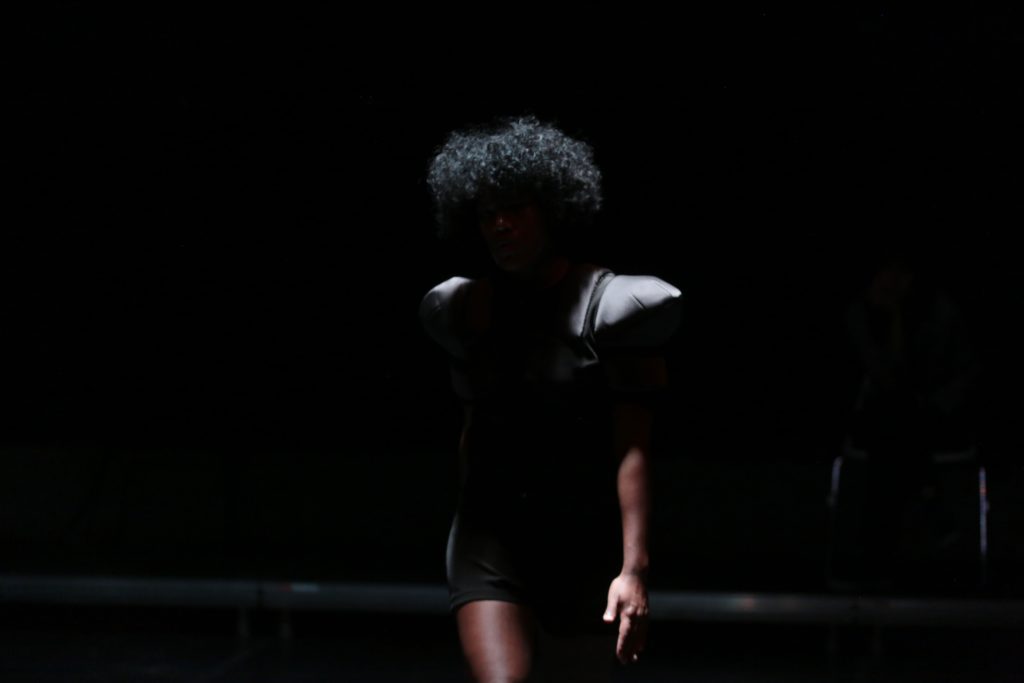 GR OO VE
by Soa Ratsifandrihana
Ever since childhood, my imagination has been built around music. I always cherished family moments when we had fun together performing the songs we loved. We achieved this via a series of small, sophisticated gestures, amplified by the attention they received. Our bodies were blossoming, filling the silences with aplomb and audaciously anticipating the musical accents. In other words, we were trying to get into the "groove".
The word groove is originally a slang term that originated in jazz music and more specifically in swing at the end of the 1930s. This is known as an embellishment phenomenon. The musicians of the time were looking for a form of rhythmic suppleness. By skillfully articulating the three-beat measure, they created a swing that is easily identifiable today. Over time, the expression "groove" has broadened. It is obvious that this spirit of rhythm exists or persists in other music.
Today, we are witnessing the explosion of hybrid and abundant music, the fruit of digital culture. In this turmoil, I wanted to start a dialogue with two musicians: Sylvain Darrifourcq and Alban Murenzi, who pass on the baton to each other for the musical creation. Both write rhythm, both make electronic music, but because of their musical sensibilities and their choice of sound typology – one creates sharp, metallic sounds close to the glitch aesthetic and the other uses more instrumental and woody hip hop sounds – the experience is different.
Thus, the musical creation, the dance and the light created by Marie-Christine Soma coordinate, respond and unravel in an evolving space.
The choreography brings together images and intimate dances. Among them, I would mention the Afindrafindrao, a dance from the 19th century, typically "gasy", coming from the red island where I come from: Madagascar. I also sketch a few steps of Madison, the first choreography I learned, popularized in the 60s with Al Brown, an Afro-American singer. I also make a nod to Pepito, a popping dancer whose stylised quarter-turns I admire… In short, g r oo v e takes the form of a collage of references quoted and then transformed. The choreographic challenge here is to assemble and articulate them skillfully, to the benefit of an energy that progresses throughout the piece.
This performance is presented in a quadrifrontal configuration encouraging proximity and a sense of collectiveness. It is an invitation to listen and to feel the frugal and sensitive pleasure of dancing. What is important to me is to be able to communicate to the audience this enveloping sensation, which is precious to me and which only awakens when I go in search of my  own groove.
Photos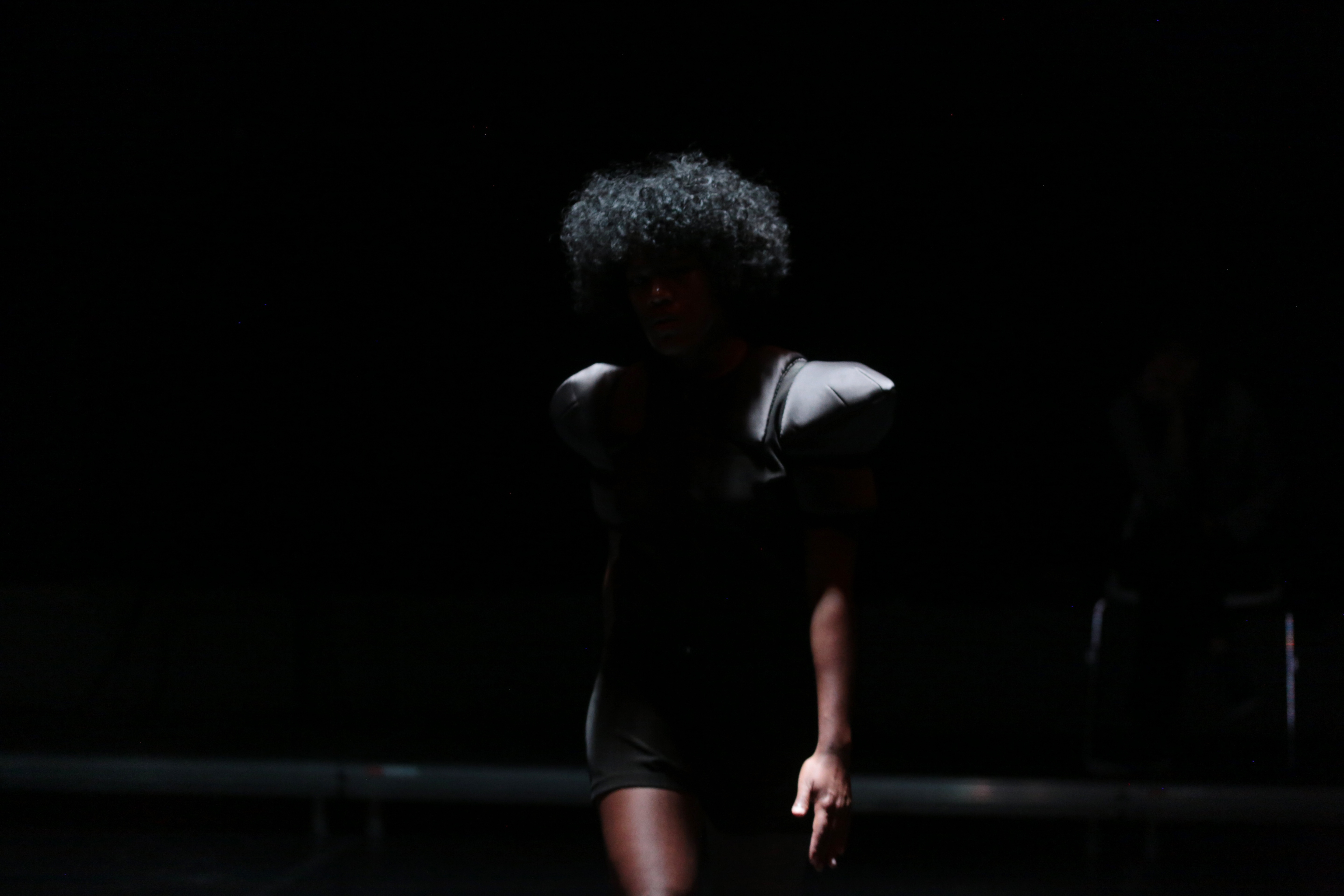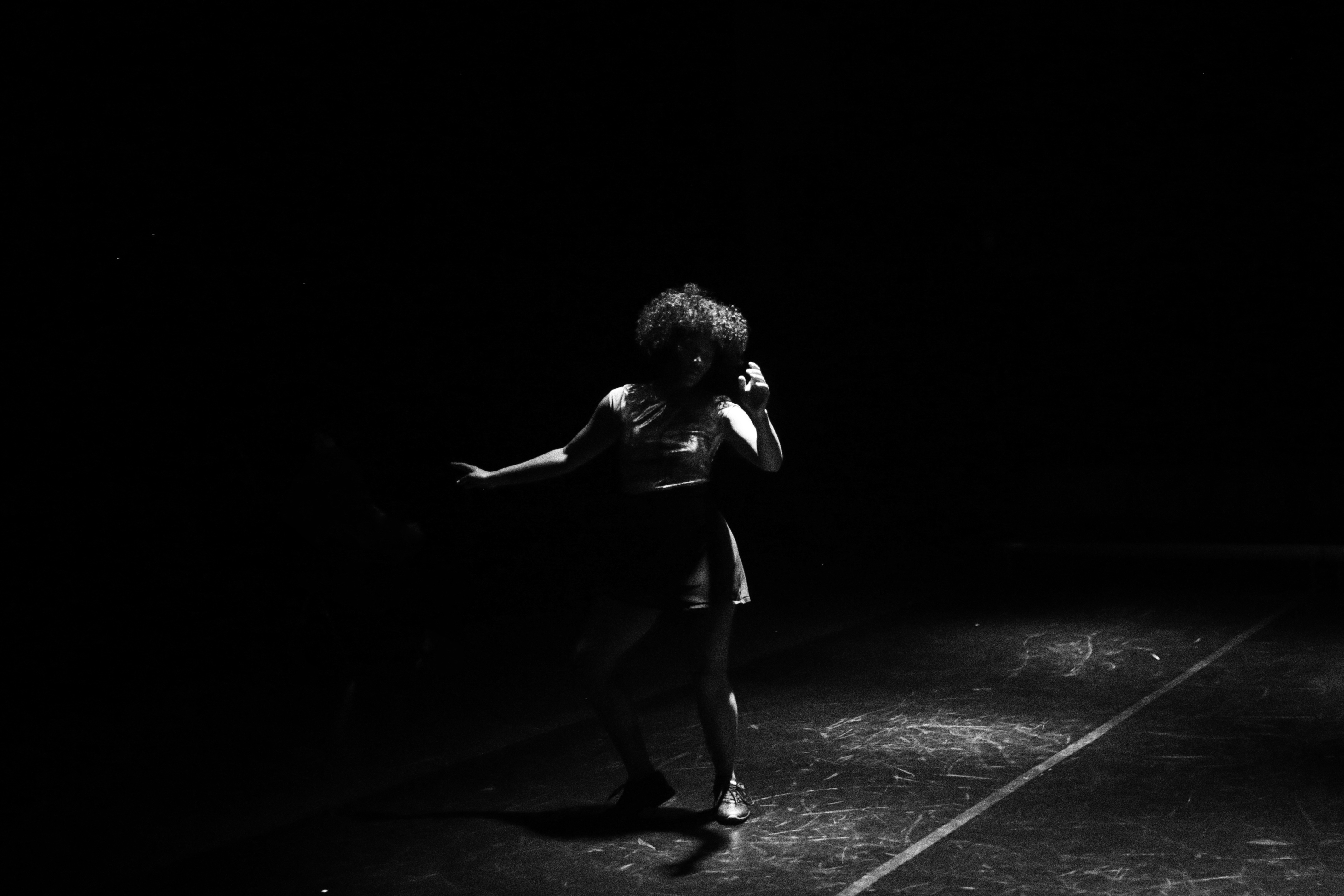 photo : Lara Gasparotto
photo : Lara Gasparotto
Teaser
Dates
[PREMIERE] 12th > 16th October 2021 | Atelier 210, Brussels (Belgium)
2nd February 2022 | La Place de la Danse, Toulouse (France)
11th February 2022 | La Soufflerie, Rezé (France)
2nd May 2022 | Soirées nomades – Fondation Cartier, Paris (France)
5th May 2022 | Festival BIPOD / Les SUBS, Lyon (France)
13th and 14th June 2022 | Rencontres chorégraphiques de Seine-Saint-Denis / CND, Pantin (France)
25th June 2022 | DeSingel, Anvers (Belgium)
9th and 10th July | Festival La Cité, Lausanne (Switzerland)
5th September 2022 | Festival Fabbrica Europa, Florence (Italia)
16, 17 September 2022 | Festival Gender Bender, Bologne (Italy)
23, 24 September 2022 | Festival Actoral, Marseille (France)
30th September, 1st October 2022 | Kaaitheater,De Kriekelaar, Brussels (Belgium)
8th October 2022 | Festival AMOK – KAAP, Bruges (Belgium)
19th October 2022 | Petites Scènes Ouvertes, Le Creusot (France)  [ Professional event ]
26th October 2022 | Festival RomaEuropa, Roma (Italy)
8th and 9th November 2022 | Festival Emergentia, Geneva (Switzerland)
12th and 13th November 2022 | Festival Scènes nouvelles / Théâtre National de Bruxelles (Belgium)
22 November 2022 |PARICI / CCN de Montpellier (France)
6th January 2023 | Auditorium de Châlon-sur-Saône (France)
20th and 21st January 2023 | POLE SUD CDCN, Strasbourg (France)
14 March 2023 | Festival Conversation CNDC Angers (France)
23 and 24 March 2023 | Espace Pasolini, Valenciennes (France)
4, 5, 6 April 2023 | TAP, Poitiers (France)
17 April 2023 | Musée de l'Orangerie, Paris  (France)
21 April 2023| Théâtre d'Orléans  (France)
21st April 2023 | Festival Des Floraisons – Scène nationale d'Orléans (France)
1er June 2023 | La Balsamine, Brussels
14 et 15 June 2023|  CCN Normandie Caen (France)
Credits
Concept, choreography, interpretation
Soa Ratsifandrihana
Music
Sylvain Darrifourcq, Alban Murenzi
Costumes
Coco Petitpierre
Costumes assistance

Anne Tesson
Light design
Marie-Christine Soma
Outside view and archiving
Valérianne Poidevin
Outside view

Thi-Mai Nguyen
Stage management
Suzanna Bauer or Diane Guerin
Sound operating
Guilhem Angot or Jean-Louis Waflart
Production and Touring
AMA – Arts Management Agency, France Morin, Anna Six
Coproduction
Arts Management Agency, Charleroi danse, La Place de la Danse- CDCN Toulouse Occitanie, Mars – Mons arts de la scène, Workspacebrussels, l'Atelier 210, T2G – Théâtre de Gennevilliers, la Soufflerie – scène conventionnée de Rezé.
With the help of
Fédération Wallonie-Bruxelles – Service de la Danse
Support
CNDC – Angers,  Pointculture, Iles asbl, GC De Kriekelaar, Fabbrica Europa – PARC Performing Arts Research Centre , Kaaitheater et le Centre national de la Danse.
Presse
Soa Ratsifandrihana
Soa Ratsifandrihana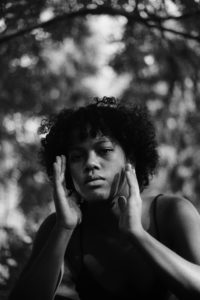 Dancer and choreographer, Soa Ratsifandrihana trained at the Conservatoire National Supérieur de Musique et de Danse de Paris. She then joined companies with singular universes. Soa works with James Thierrée, Salia Sanou and Anne Teresa de Keersmaeker.
Among many productions, she dances Tabac Rouge, Du désir d'horizons, Rosas Danst Rosas, Rain, Drumming – or Fase in which Soa takes over Anne Teresa's solo Violin Phase.
In parallel to her work as a performer, she continues to develop her own work through different projects. She collaborates with musicians Sylvain Darrifourcq and Ronan Courty in Tendimite, a minimalist and nervous writing. In 2017, she is invited by the festival " Le Printemps des Poètes " in Grenoble to present a short solo. Today, based in Brussels, she is involved in the creation of a new solo project entitled G R O O V E.