Presentation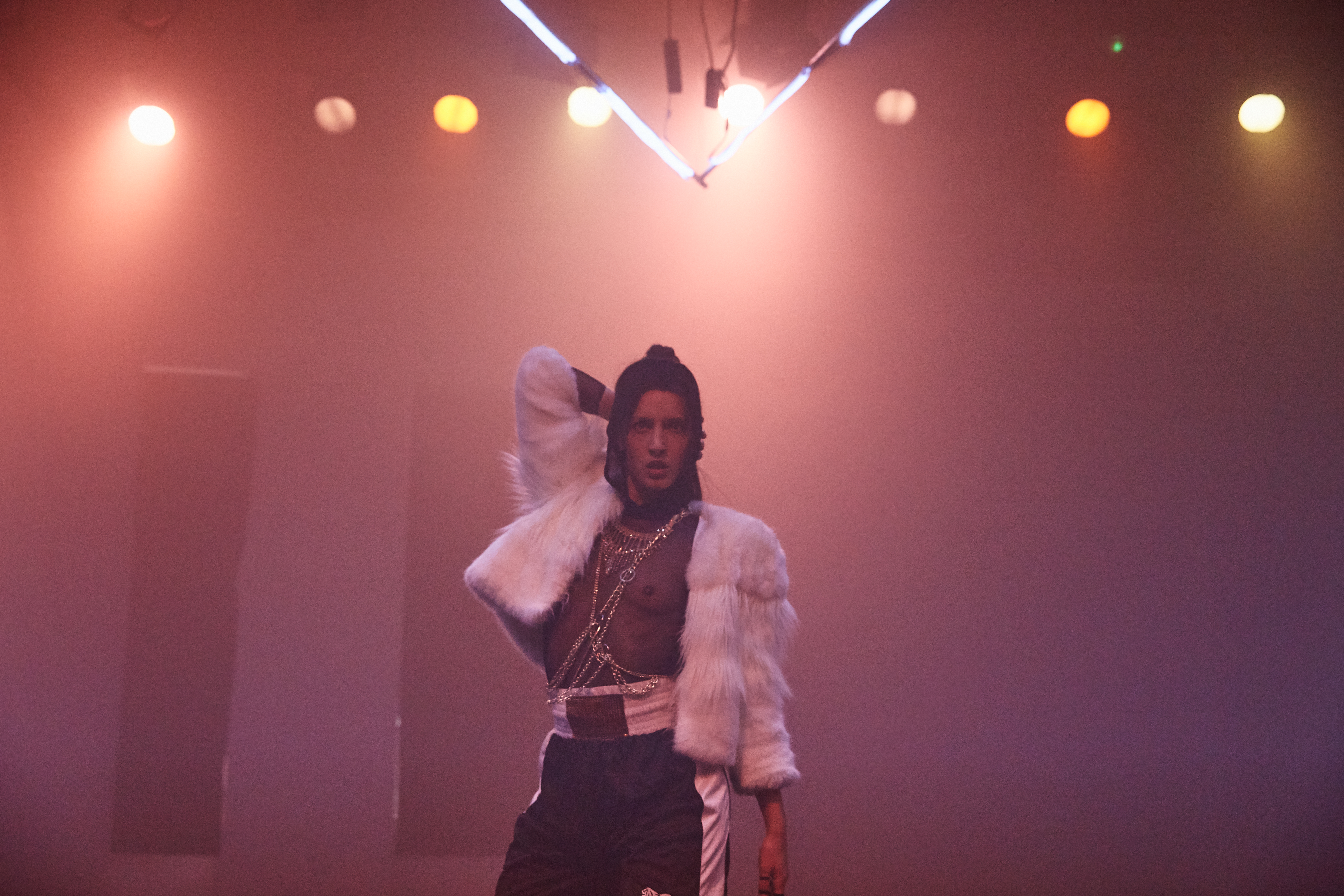 i-clit
Mercedes Dassy
i-clit, a performance-manifesto of the body, in the flesh, and in which the sexual object becomes the subject.

A new wave of feminism was born — ultra-connected, ultra-sexualised, and more popular. However, facing the ambivalent power of pop culture, where and how to position oneself in this battle as a young woman? What weapons should be used ? This solo explores the different contemporary feminist trends and movements and their link with pop culture. When can we consider the popularisation of feminism a genuine and accessible social claim rather than a marketing stunt ?
i-clit tracks these moments of fragility, when one oscillates between new forms of oppressions and genuine empowerment.
The piece has received Jo Dekmine 2018 Prize from Théâtre des Doms, and has also been nominated for the journalists Critics' Prize in the "best contemporary dance performance" category.
Photos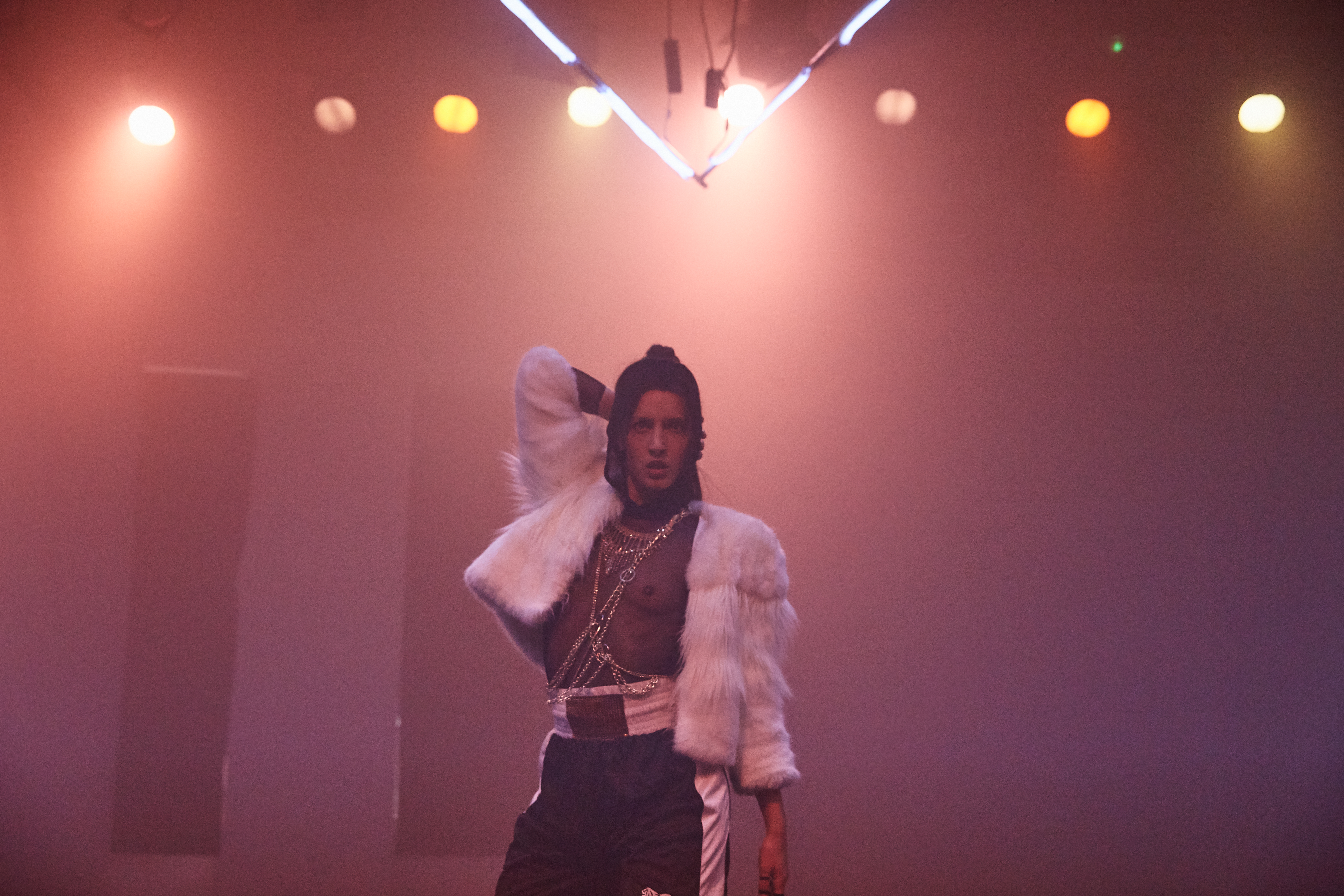 (c) Ayka Lux
[ngg src="galleries" ids="7″ display="basic_thumbnail"]
Teaser
Dates
30 November 2017 // [try out] // Festival LookIN OUT, Théâtre 140 // BAMP // Brussels, Belgium
27 February- 3 March 2018 //[PREMIERE] // Festival Brussels, dance! // Théâtre de la Balsamine // Brussels, Belgium
3 September 2018 //Untimely Festival, Téhéran, Iran
7 December 2018 // Fabuleus, Leuven, Belgium
14 February 2019 // CDCN Les Hivernales with the support ofThéâtre des Doms, France
22 February 2019 // Centre Culturel Jacques Franck, Brussels, Belgium

20-22 March 2019 // XX Time // La Balsamine, Brussels, Belgium
12, 13, 14 April 2019 // Festival Do Disturb // Palais de Tokyo // Paris, France
8 June 2019 // Festival Strangelove // Antwerp, Belgium
18 October 2019 // Objectif Danse 9 // Les Brigittines //Brussels, Belgium
16 November 2019 // Théâtre de l'Ancre // Charleroi, Belgium
13 February 2020 // C'est Central // La Louvière, Belgium
20-21 February 2020 // MARS-Mons Arts de la Scène // Mons, Belgium
05+06+07 March 2020 // Festival Dansfabrik, Le Quartz, Brest, France
05+06 October 2020 // Maison culturelle de Tournai, Belgium
25+26 January 2021 // Pôle Sud, Strasbourg, France
11 June 2021 // Festival Latitudes contemporaines, Lille
12+13 June 2021 // Les Rencontres Chorégraphiques de Seine-St-Denis, Montreuil, France
10, 11 September 2021 // Actoral, MUCEM // Marseille, France
17 September 2021 // Festival Constellations // Toulon, France
14 June 2022 // Festival Tanz ist // Dornbirn, Austria
16 June 2022 // Nouveau Studio Théâtre // Nantes, France
Credits
Choreography and intepretation
Mercedes Dassy
Dramaturgy, Outside Eye
Sabine Cmelniski
Sound creation
Clément Braive
Light creation and scenography
Caroline Mathieu
Costumes and scenography
Justine Denos
Touring and promotion

Arts Management Agency
Production déléguée
La Balsamine
Coproduction
La Balsamine, Charleroi danse
Supports
Fédération Wallonie-Bruxelles -Service de la Danse , SACD for sound creation, Project(ion) Room, B.A.M.P., Théâtre Océan Nord, Friends with Benefits
Photo
Ayka Lux
Reviews
Extracts
i-clit by Mercedes Dassy: happy in her skin with this joyful, muscular, choreographed feminism. The intelligence of the body. (…)I allow myself to be carried away by the force of a masterful body that plays on the essential: affirming what she is, a young woman who calmly assumes her double nature, masculine and feminine, power and tenderness (in which order?). She proposes a kind of self-portrait, a danced selfie of her spiritual states and her reflections on mastering her body. She already has a personal grammar of movements, regardless of the music and perfectly masters the game of quirky erotic seduction… As such, she forces the spectator to see her not as an object but as a subject that offers poses and a representation of her imagination, without ever descending into pornography or Femen-style radical provocation.(…) A beautiful debate that followed the performance confirmed the smiling and benevolent lucidity of this 27-year-old performer. One mature lady in the audience remarked: "It has been a long time since a performance moved me so much." (…)
Christian Jade – RTBF
(…) The show, by linking references to these contradictions, avoids all the pitfalls of moralism or guilt. Pop culture can liberate us as much as it can lock us into images and codes from a patriarchal and capitalist society; the only thing to do is probably to subvert these images to question them, and Mercedes Dassy does it with brio. (…)
Lisa Cognaux – Karoo.be
(…) Mercedes Dassy tackles with powerful physical and visual commitment the invasion of images and discourse. The body in states of consciousness, confidence and constraint. The body present, represented, confiscated and claimed. The reign of paradoxical injunction. Such a performance, however sparse it may be, cannot be created in a few months. The creative process of i-clit started well before the Weinstein affair broke out. But the consequences, including the important #MeToo wave, only accentuate its resonance. (…) Feminist waves follow one another, overlap and sometimes clash. The feminism of today, protean, hypersexual, in perpetual mutation, cannot ignore the bodies carrying it, any more than the questions raised by these incarnations. Without any judgement but with a critical eye, Mercedes Dassy poses as a participative observer in a larger population of women, reclaiming her body and her identity. i-clit, she says, is a manifesto of the body, of the flesh, of the female sex itself, not for anything else. All in all, a daring attempt to demystify the female sex coupled with a frank denunciation of censure and manipulation. (…)
Marie Baudet – La Libre
Mercedes Dassy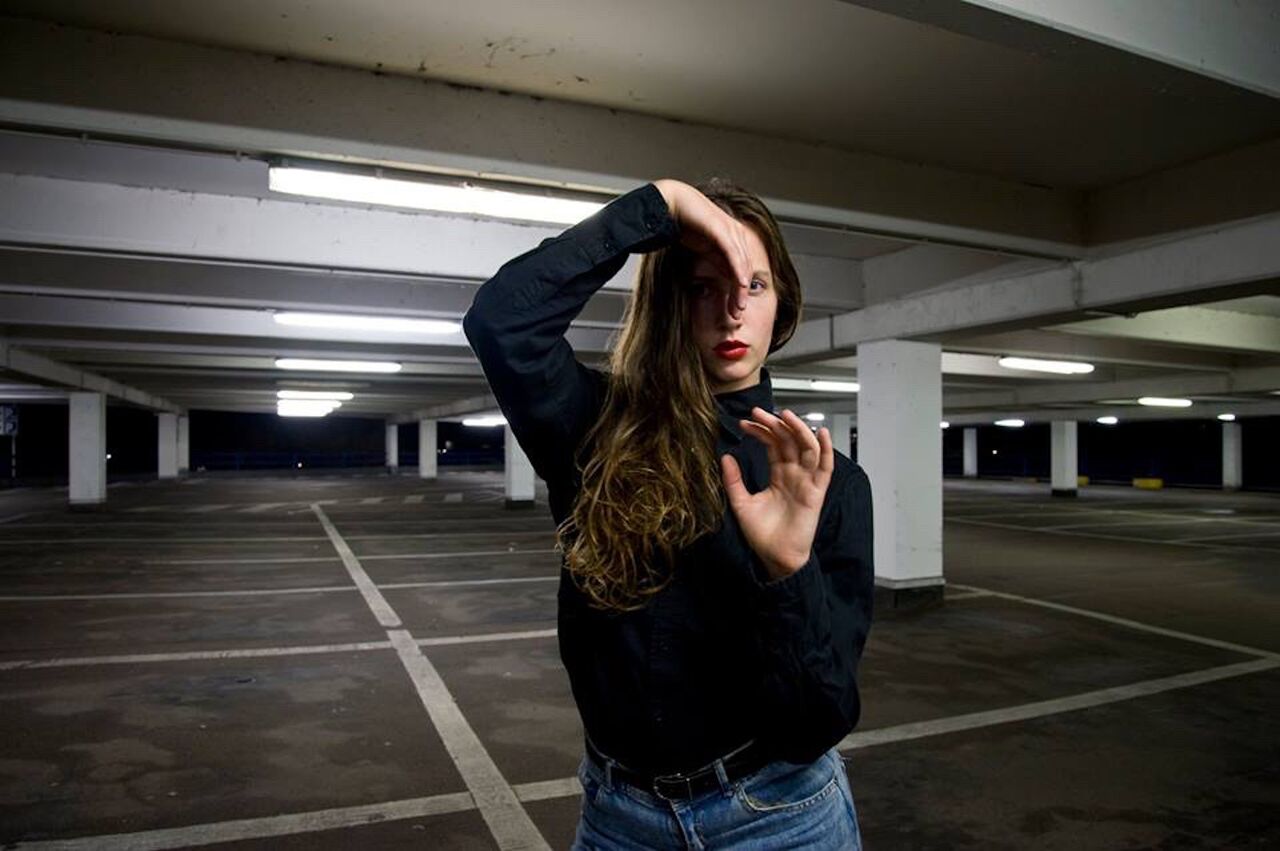 Mercedes Dassy
Mercedes Dassy (1990, Brussels) is a dancer, active in the fields of dance, theater, performance and video. In 2009, she enters the S.E.A.D. Salzburg Experimental Academy of Dance and joins a Summer Program in Tisch School of Art/Dance Department – New York University. Back to Brussels in 2012, she works with Voetvolk/Lisbeth Gruwez (AH/HA), Compagnie3637 (Eldorado, L'Enfant qui), Matej Kejzar (raive), Cie PHOS/PHOR (La compatibilité du caméléon), Lucile Charnier (L'Appel du Mutant), Valéry Carnoy (Projet Genêts), MUGWUMP, Justine Denos (APOIL). Since 2013, she also started her own work with PAUSE, TWYXX (with Tom Adjibi) and her solo i-clit presented at La Balsamine in the frame of Brussels, dance ! festival in February 2018 and supported by the Ministry of Culture, Dance department.