Presentation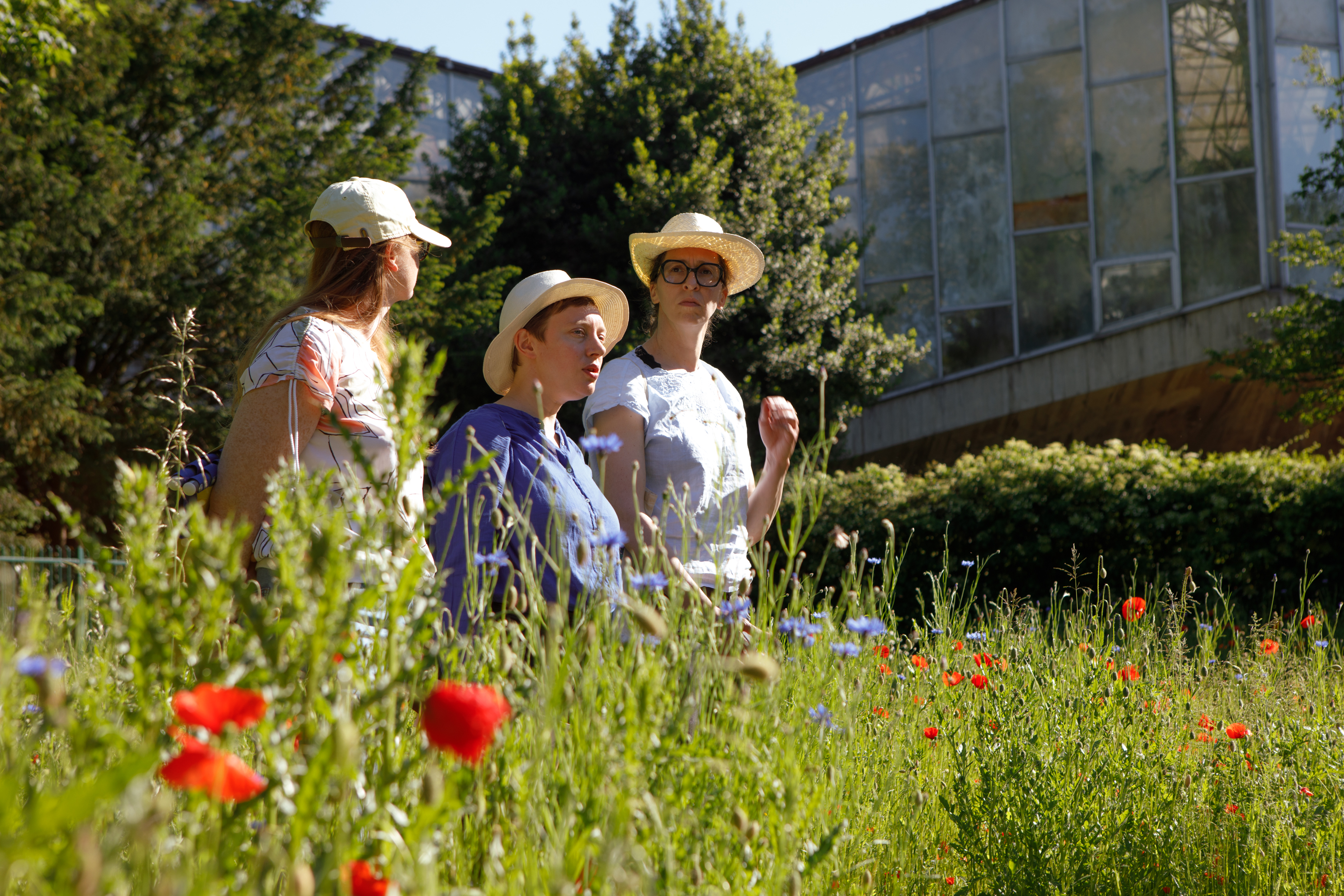 La Ballade des Simples
de Ondine Cloez
La ballade des simples ( The simples' walk ) is a guided tour through song, performed by Anne Lenglet, Clémence Galliard and Ondine Cloez. It is a variation of the indoor project L'art de conserver la santé around the eponymous 13th century work.
We extract the poems that describe the plants in a garden and we sing them. In doing so, we layer the past and the present, what we see and know now and in the Middle Ages.
Photos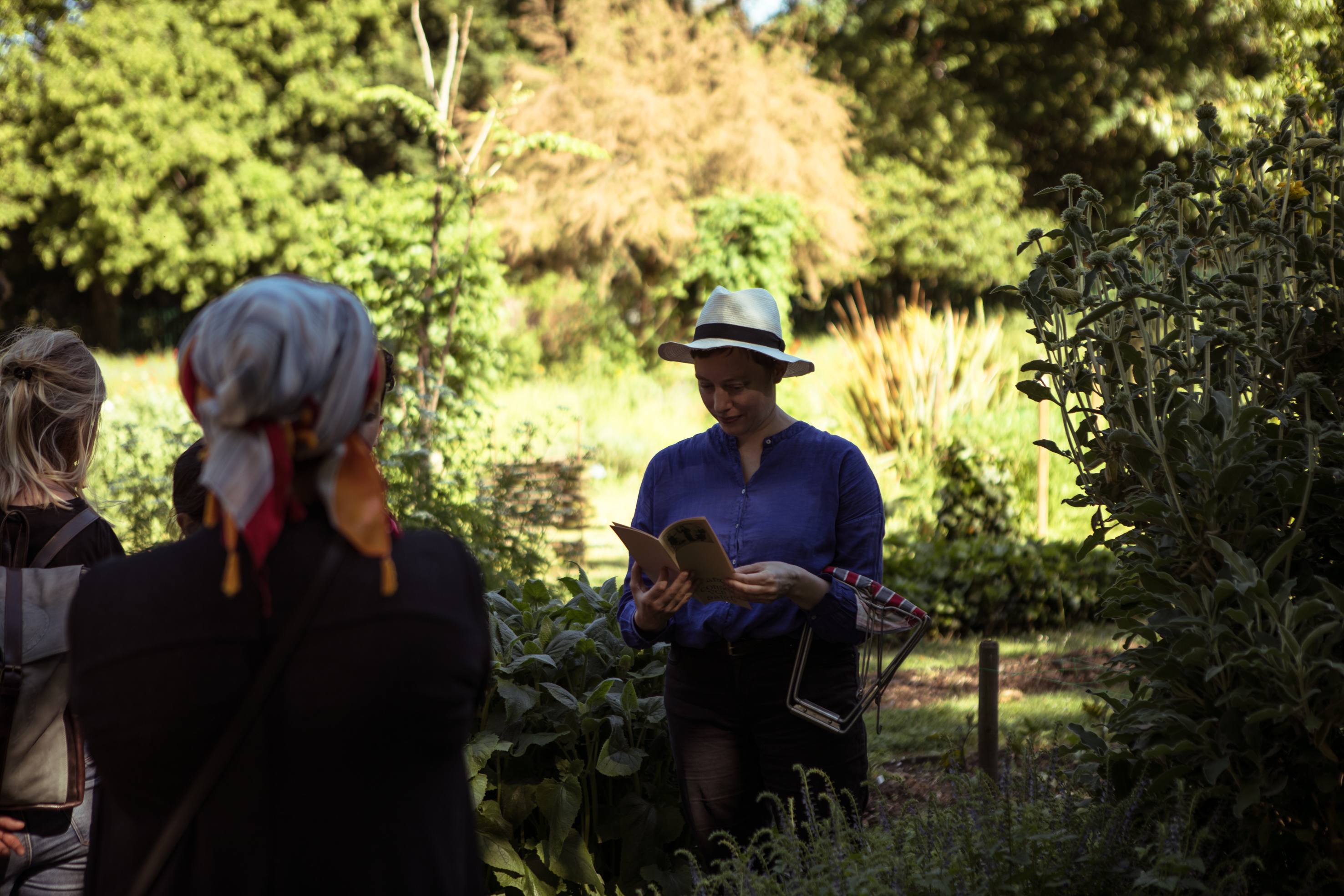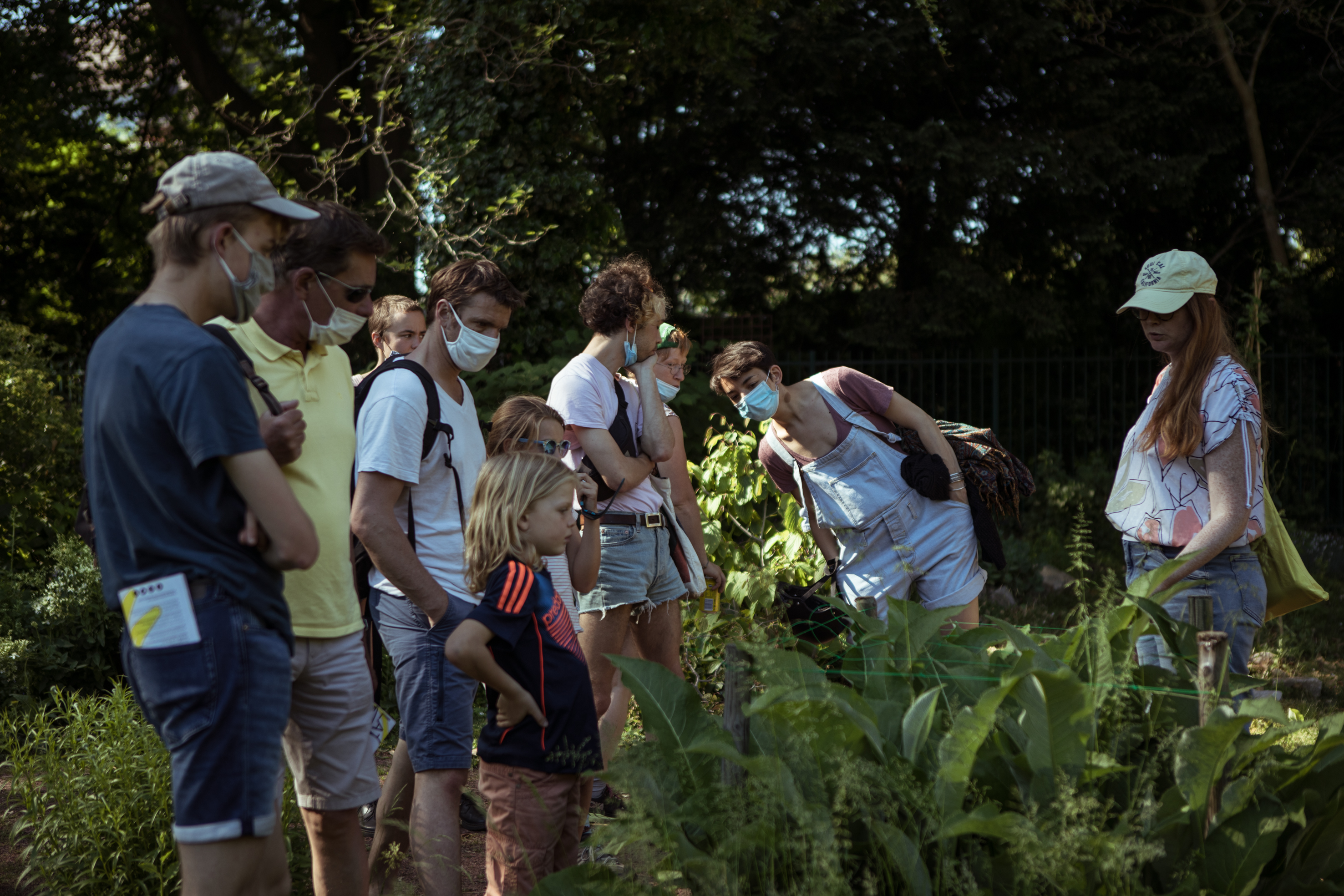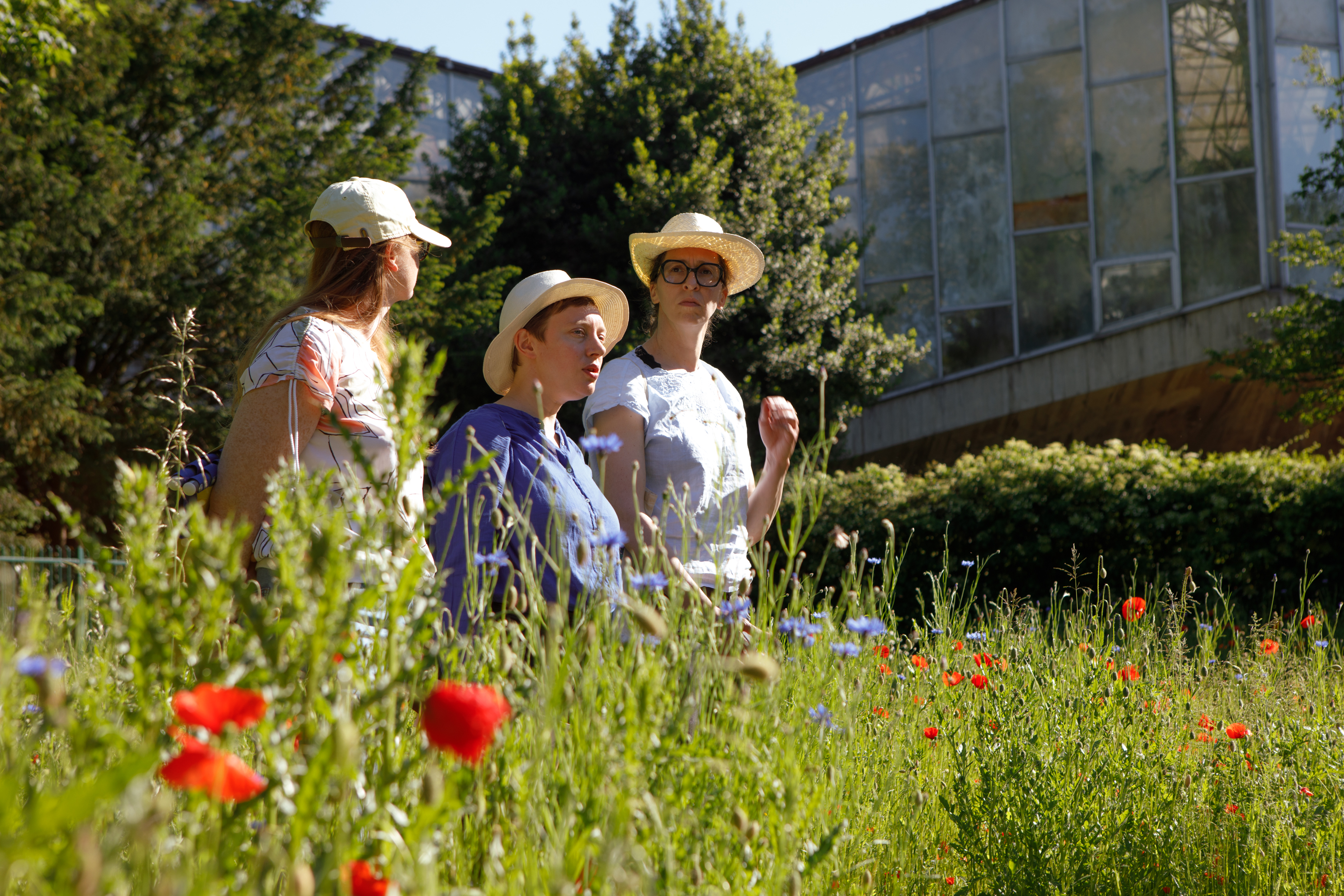 © Latitude Festival
Dates
8,9.10.2022, Festival Danse avec les foules, Bruxelles (BE)
3 & 4.05.2022, Jardin Botanique, Lieu Unique, Nantes (FR)
4.07.2021, Festival Extension Sauvage, Forêt de Villecartier, Bazouges-la-Pérores (FR)
13.06.2021, Festival Sur les bords, T2G, Gennevilliers (FR)
5 & 6.06.2021, Festival Latitudes Contemporaines, Gare Saint-Sauveur et Jardin Botanique, Lille (FR)
24.10.2020, Friche Jardin'Ka avec l'artiste cueilleur Adrien Mésot, Aubervilliers (FR)
13.09.2020, Festival Indispensable! Atelier de Paris, jardin de l'Ecole du Breuil, Arts et techniques du Paysage, Festival d'Automne à Paris (FR)
5.09.2020, Festival Plastique Danse Flore, Potager du Roi, Château de Versailles (FR)
Credits
A proposal by Ondine Cloez
Interpretation Ondine Cloez, Clémence Galliard, Anne Lenglet
Production Entropie Production
Diffusion and tour production Arts Management Agency – France Morin & Anna Six
Co-produced by Festival d'Automne à Paris, CDCN Atelier de Paris, CCN Le Phare – Le Havre, Les Laboratoires d'Aubervilliers, Théâtre de la Bastille, Les Brigittines – Centre d'Art du mouvement de la Ville de Bruxelles, far° Nyon, CDCN de Grenoble – Le Pacifique, Service de la Création artistique de la Fédération Wallonie – Bruxelles
Supported by Buda – Courtrai, Vooruit – Gand, Honolulu – Nantes, Le Département de la Seine-Saint-Denis a soutenu la création de cette œuvre.
Ondine Cloez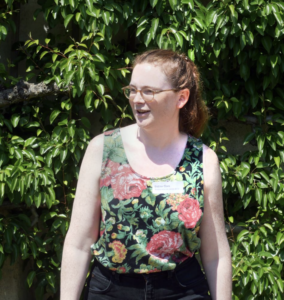 Ondine Cloez (1979) is a French choreographer and performer based in Brussels. She began by training in classical dance at the National Conservatory of Grenoble. In 1998, she moved to Brussels and studied at P.A.R.T.S. for three years. She participated in the Ex.e.r.ce training at the Centre Chorégraphique National de Montpellier, in 2002.
Since then she has worked as a performer for Mathilde Monnier, Laurent Pichaud, Linda Samaraweerova, Marcos Simoes, Sara Manente, Jaime Llopis, Randy Carreno, Rémy Héritier, Antoine Defoort & Halory Goerger, Grand Magasin, Jocelyn Cottencin, Loïc Touzé, Gaël Santisteva…
In 2009, she co-signed with Sara Manente and Michiel Reynaerts the video Some Performances and the in situ project Grand Tourists.
In 2018 she created her first piece, the solo Vacances vacance and L'art de conserver la santé in October 2020. In the wake of this creation she proposes a declination for outdoor La Ballade des Simples.
In 2020 and 21, Ondine Cloez is artist in residence at the Laboratoires d'Aubervilliers. Starting from the 13th century work, L'art de conserver la santé, she multiplies the proposals in arborescence: a choreographic piece, walks and visits, conferences extending her reflection on health and the Middle Ages.
http://www.leslaboratoires.org/projet/ondine-cloez-aux-laboratoires/ondine-cloez-aux-laboratoires
In 2022, in collaboration with the dancer, actor and choreographer Kotomi Nishiwaki, she began research for a duet The first word of the poem of the first collection is basket.
Ondine Cloez – La Ballade des Simples