Presentation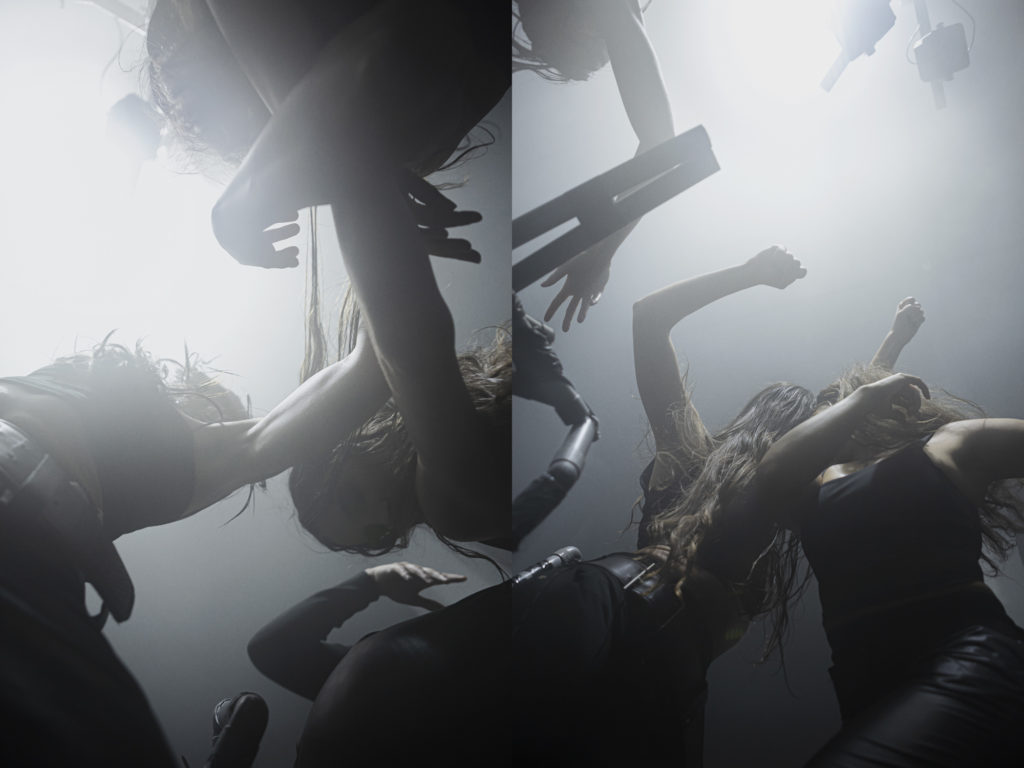 RUUPTUUR
by Mercedes Dassy
RUUPTUUR (working title) wishes to address the idea of… rupture. Rupture as a necessary catalyst of change – social, personal, political, rhythmic, emotional, etc.
RUUPTUUR also speaks of half-plastic, half-divine cyborg centaurs.
RUUPTUUR is a piece for 4 dancers.
Photos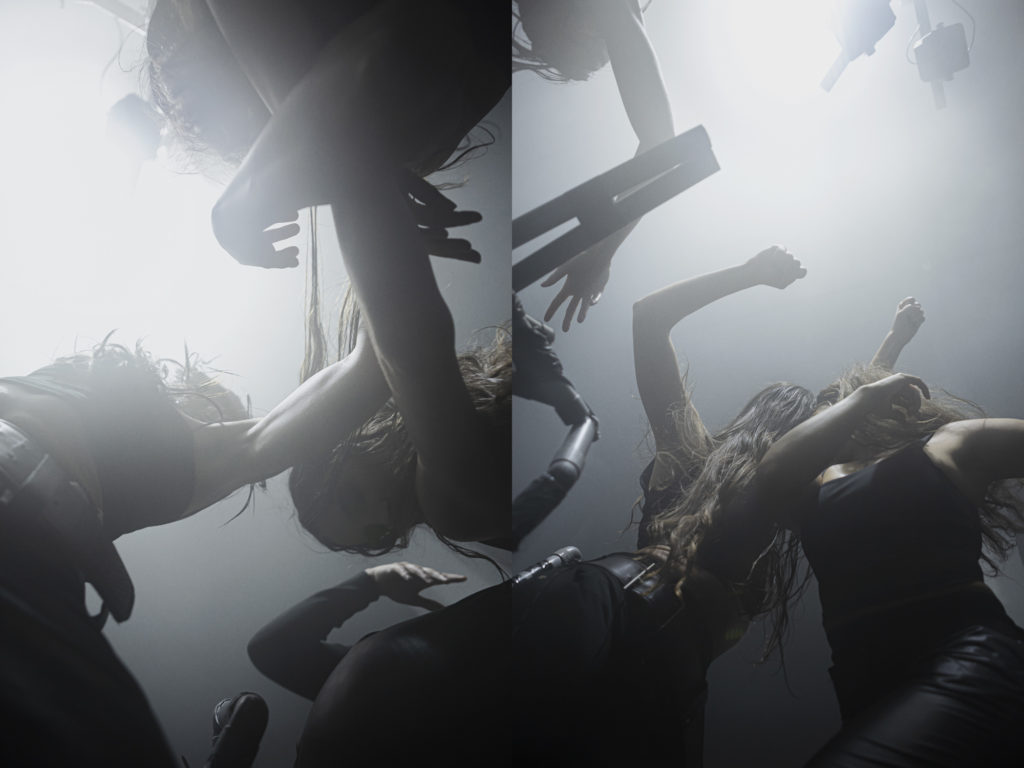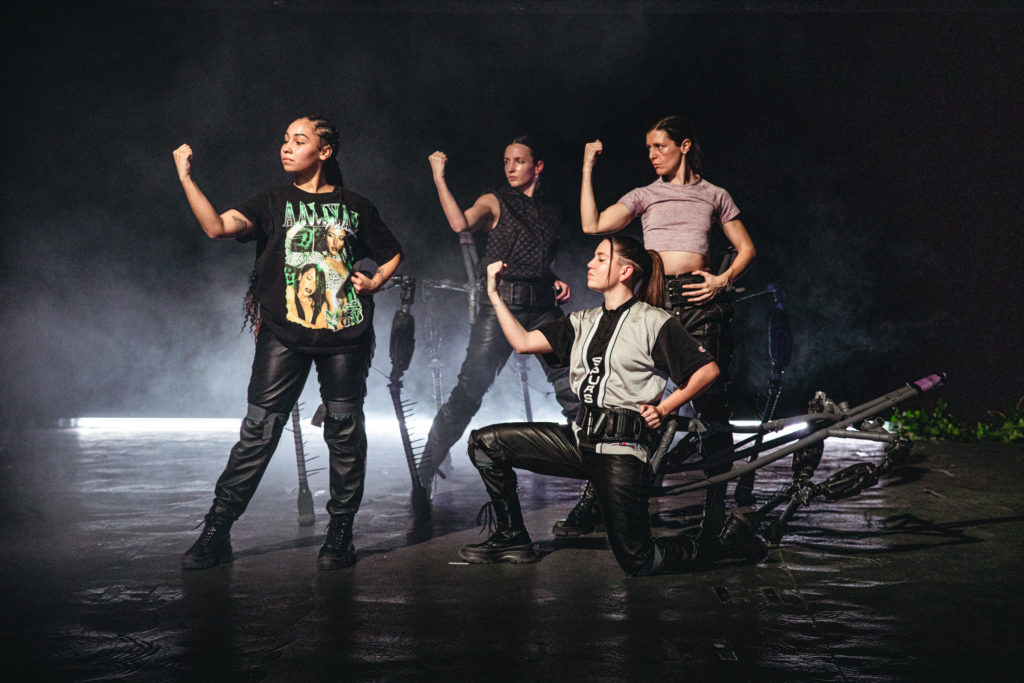 crédit photographique :Michiel Devijver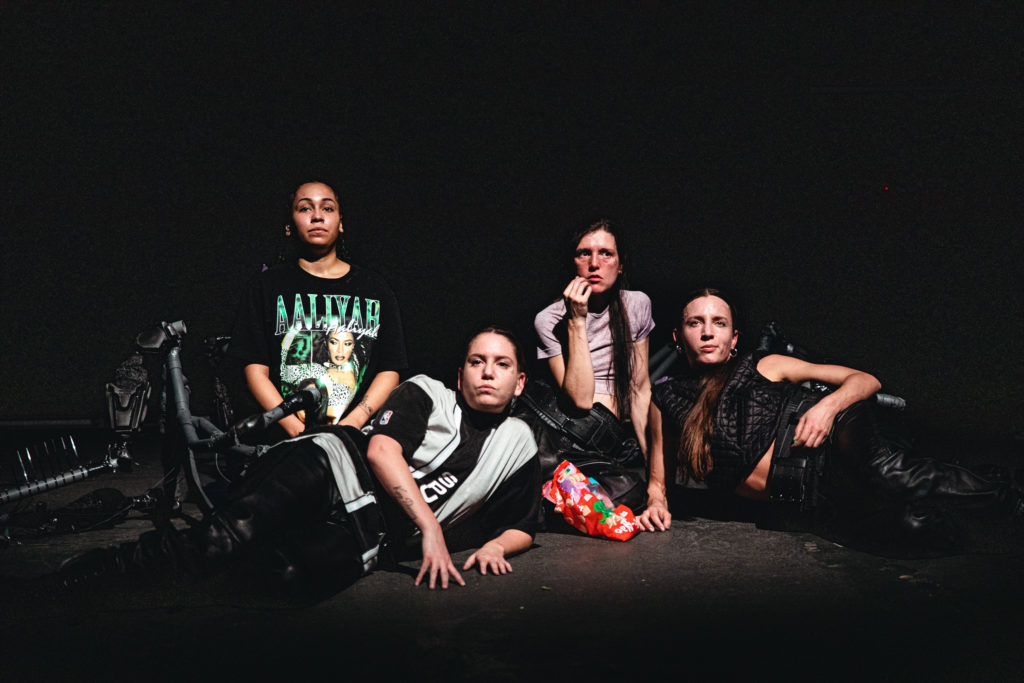 crédit photographique :Michiel Devijver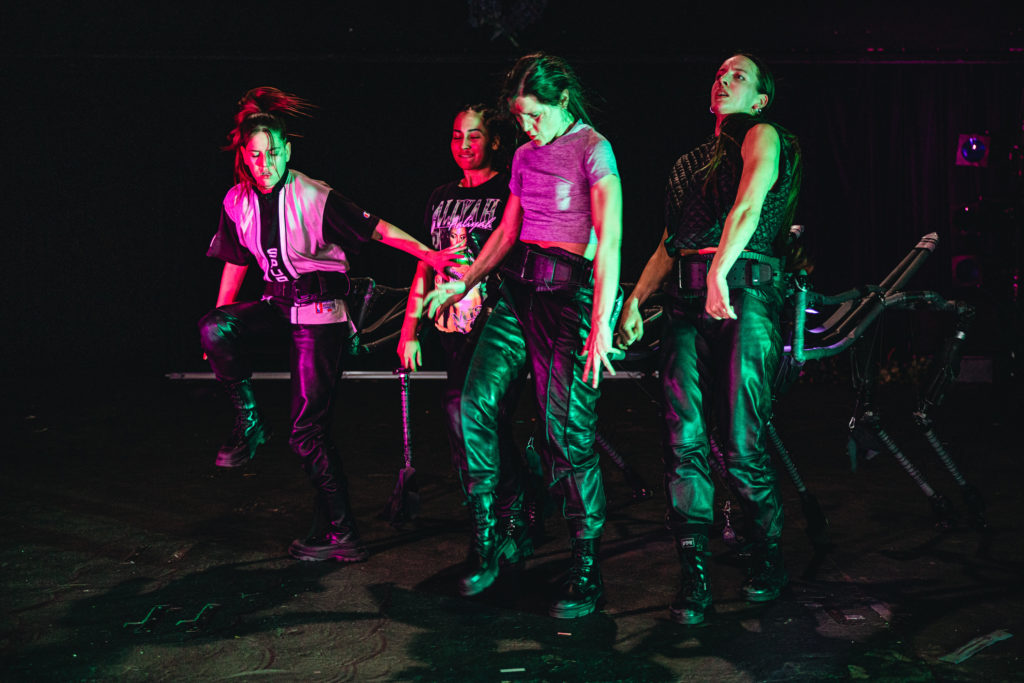 crédit photographique :Michiel Devijver
Teaser
Dates
From 12 to 22 January 2022, Atelier 210, Brussels (BE)
28, 29 January 2022, Festival Pays de danses, Théâtre de Liège (BE)
23 March 2022, Points communs – nouvelle scène nationale de Cergy Pontoise et du Val d'Oise (FR)
12 May 2022, Festival Guerrières, Mars-Mons (BE)
31 May, 1st June 2022, Rencontres internationales de Seine-Saint-Denis, Théâtre Berthelot
07, 08 July 2022, Festival de la Cité, Lausanne, Suisse
1st , 2 October, Festival Actoral, Marseille (France)
21, 22 December 2022, Théâtre de Liège (BE)
24, 25 May 2023, Vooruit, Ghent (BE)
Crédits
Concept, choreography
Mercedes Dassy
Interpretation
Kim Ceysens, Mercedes Dassy, Kanessa Rodriguez, Justine Theizen
Dramaturgy, artistic advice
Sabine Cmelniski
Sound creation
Clément Braive
Light creation
Caroline Mathieu
Costumes
Justine Denos
Dramaturgical collaboration
Maria Kakogianni
External view
Judith Williquet
Production, Distribution
Arts Management Agency (AMA) – France Morin, Anna Six
A performance by Mercedes Dassy, in co-production with Arts Management Agency, Charleroi danse, Théâtre de Liège, le Vooruit, La Villette, Points communs – nouvelle scène nationale de Cergy-Pontoise/Val d'Oise, Les Rencontres chorégraphiques internationales de Seine Saint-Denis, la Coop asbl, l'Atelier 210; with the support of the Fédération Wallonie-Bruxelles- Service de la création artistique, Wallonie-Bruxelles International; with the support of La Bellone, kunstencentrum BUDA, studio Thor, Shelterprod, the Taxshelter. be, ING, the Tax-Shelter of the Belgian federal government.
Presse
Mercedes Dassy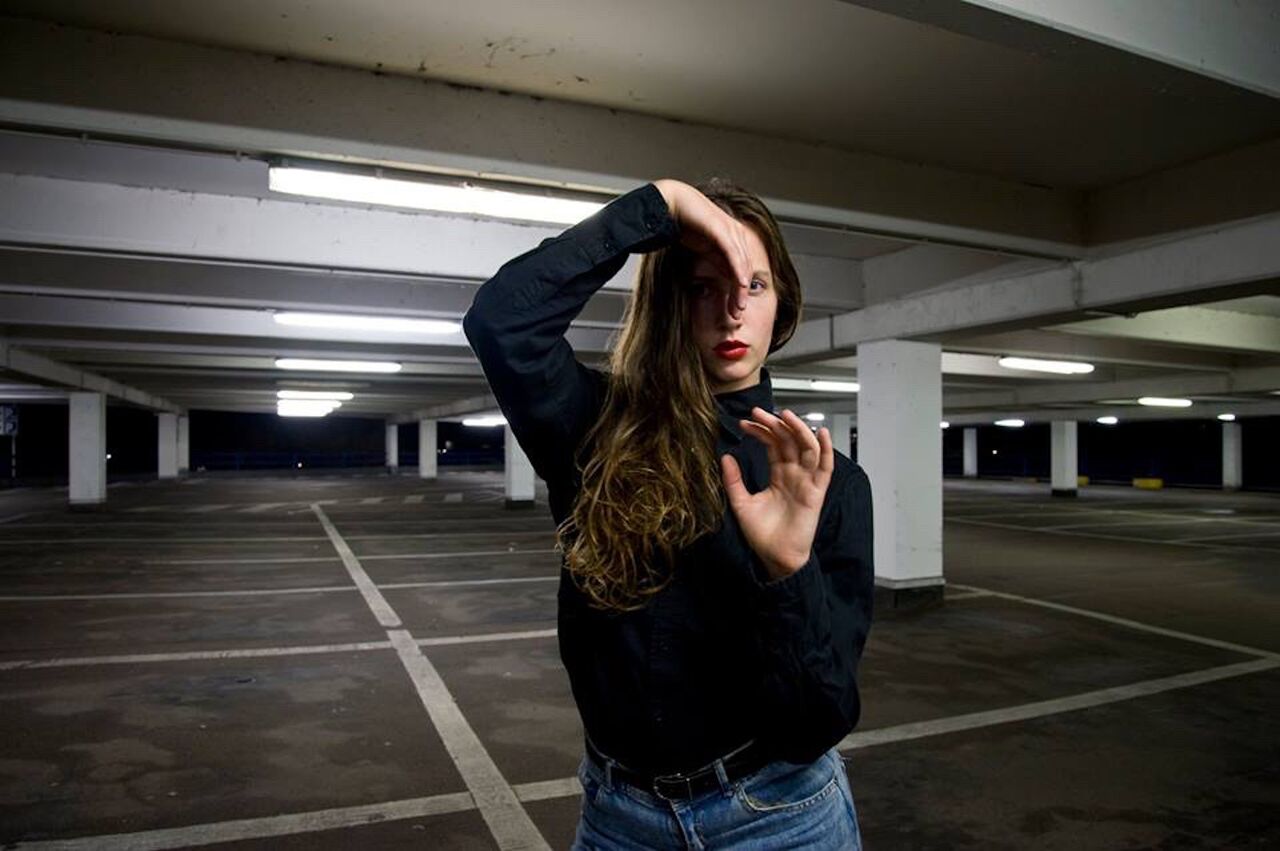 Mercedes Dassy
(1990, Brussels) is a dancer, active in the fields of dance, theater, performance and video. In 2009, she enters the S.E.A.D. Salzburg Experimental Academy of Dance and joins a Summer Program in Tisch School of Art/Dance Department – New York University. Back to Brussels in 2012, she works with Voetvolk/Lisbeth Gruwez (AH/HA), Compagnie3637 (Eldorado, L'Enfant qui), Matej Kejzar (raive), Cie PHOS/PHOR (La compatibilité du caméléon), Lucile Charnier (L'Appel du Mutant), Valéry Carnoy (Projet Genêts), MUGWUMP, Justine Denos (APOIL), Notch company/Oriane Varak (As a Mother of Fact) and soon with Leslie Mannès (FORCES).
Since 2014, Mercedes Dassy also started her own work with PAUSE, solo created in the frame of Museum Night Fever in Brussels. She then creates her solo i – c
l i t, presented at La Balsamine as part of Festival Brussels, dance! 2018. I-clit was supported by La Balsamine, Charleroi Danse and the Ministry of Culture, Dance Department. This solo was also nominated for Critics' Award 2018. In September 2019, she presented TWYXX in collaboration with the actor Tom Adjibi at the Théâtre de Namur. This duet is supported by the interdisciplinary council of performing arts (CIAS – Fédération Wallonie Bruxelles). Another creation : B4 summer, a new solo from and with Mercedes Dassy (2020).
Her work generally deals with topics such as the new ultra- sexualised and ultra-connected wave of feminism, relational engagement in an overly consumerist society or the relationship of her generation to engagement, and is organised in a triangulation of choreographic, politics and aesthetics elements. In July 2018, Mercedes Dassy was awarded the Jo Dekmine prize for promising creations and artists by Théâtre des Doms, in Avignon.
Mercedes Dassy – RUUPTUUR